Lingea Big Dictionaries (English, German, French, Spanish)
Anglicko-slovensky a slovensko-anglicky velky slovnik, the 3rd editon (Lingea, 2014)
English-Slovak and Slovak-English Dictionary. Includes 102,000 entries.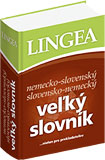 Nemecko-slovensky a slovensko-nemecky velky slovnik (Lingea)
German-Slovak and Slovak-German Dictionary. Includes 115,000 entries.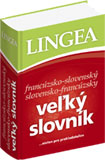 Francuzsko-slovensky a slovensko-francuzsky velky slovnik (Lingea)
French-Slovak and Slovak-French dictionary. Includes 92,000 entries.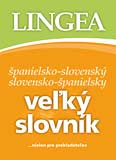 Spanielsko-slovensky a slovensko-spanielsky velky slovnik (Lingea)
Vydavatel hodnoti slovnik ako u nas dosial najväcsi jednozväzkovy obojstranny slovnik s aktualnou slovnou zasobou verne odrazajucou sucasny pisany aj hovoreny jazyk. Zahrna aj vyrazy z ekonomiky, prava, vedy a techniky. Je urceny vsetkym vaznym zaujemcom o cudzi jazyk – od studentov po ucitelov a prekladatelov. Obsahuje: 100 000 hesiel, 63 000 prikladov, idiomov a fraz a 363 000 prekladov.
© Copyright 1998 - 2018, Panorama.sk
All rights reserved. Any publishing or further dissemination of press releases and photographs from resources of Panorama.sk without prior written approval by Panorama.sk constitues a violation of Copyright Act.
Partners of Panorama.sk sometimes place small data files called cookies on your device. By using Panorama.sk you agree to the placement of cookies on your device.