DVD Lucnica 1948 - 2008 / 60 Years of Beauty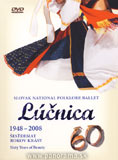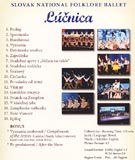 60 years of Lucnica - Slovak national folklore ballet. The program was recorded in cooperation with Slovak Television in 2008 and the DVD was published by Lucnica in October 2010.
Theme, script, choreography and dramaturgy by Prof. Stefan Nosal who is artistic director of the Lucnica ensemble. Show director: Jan Durovcik.
More information: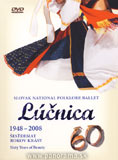 DVDs and CDs by the Slovak National Folklore Ballet Lucnica
© Copyright 1998 - 2018, Panorama.sk
All rights reserved. Any publishing or further dissemination of press releases and photographs from resources of Panorama.sk without prior written approval by Panorama.sk constitues a violation of Copyright Act.
Partners of Panorama.sk sometimes place small data files called cookies on your device. By using Panorama.sk you agree to the placement of cookies on your device.