Besenova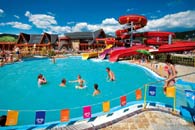 Besenova (Gino Paradise or Thermal bath Besenova originally) is situated 12 kilometers east of Ruzomberok on the right side of the Vah River.

Thermal springs there have a temperature up to 61°C. Water in the pools about 36-40°C. It springs from 1987 meters under the surface and has salutary effects on motion and breathing bodies, uric problems and has a good cosmetic effects. Lithium in the water makes a positive psychological influence.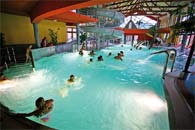 There are outdoor and indoor pools with temperature from 27 till 39 degrees Celsius. Very populare is a bath in an open pool in winter, when the temperature is below zero point. The center provides toboggans, "vital worlds", relaxation massages, beach volley-ball, accommodation, etc.
More information: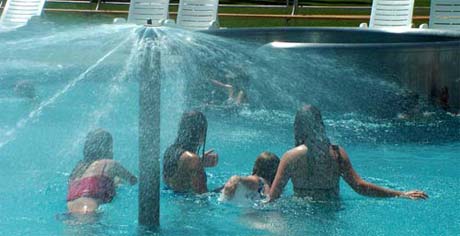 Water Activities
Published: 2005-03-23
Updated: 2005-03-23
Categories: Trips, walks