How to Survive a Storm in a Cave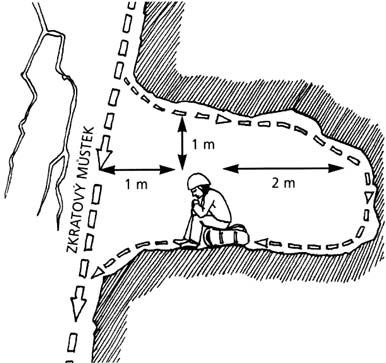 How to survive a storm in a cave: There is an instruction in the Czech climbing encyclopadia - Horolezecka abeceda.
One must not be in the entrance to the cave and also not near the back wall of the cave. And he must not seat at the soil in the cave.
More information:

Horolezecka abeceda
© Copyright 1998 - 2018, Panorama.sk
All rights reserved. Any publishing or further dissemination of press releases and photographs from resources of Panorama.sk without prior written approval by Panorama.sk constitues a violation of Copyright Act.
Partners of Panorama.sk sometimes place small data files called cookies on your device. By using Panorama.sk you agree to the placement of cookies on your device.