How to Survive a Storm in a Cave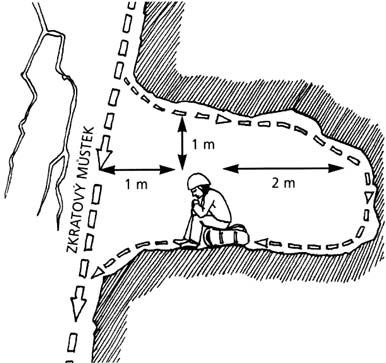 How to survive a storm in a cave: There is an instruction in the Czech climbing encyclopadia - Horolezecka abeceda.
One must not be in the entrance to the cave and also not near the back wall of the cave. And he must not seat at the soil in the cave.
More information:

Horolezecka abeceda
Published: 2008-07-15
Updated: 2008-07-15