Ice-Skating Rinks in Bratislava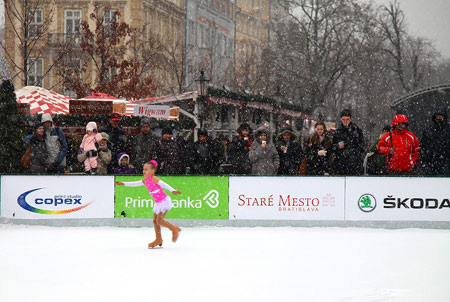 Outdoor ice-skate rinks Hviezdoslavovo Namestie and Primacialne Namestie squares are open in Winter season.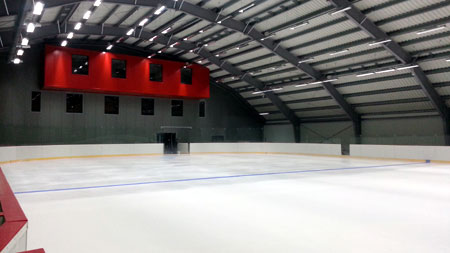 Ice-skate ring in Bratislava - Petrzalka
Address: Ulica Marie Curie Sklodowskej 1 St. For public hours see: www.hcpetrzalka.sk.
Ice-skate ring in Bratislava-Lamac
Address: Borinska ulica st. 21.
There are curling sheets available.
Time tables of ice-skate rings
Look for opening hours of ice-skate Ondrej Nepela Stadium, Ruzinov, Dubravka and Lamac rings here: www.zimnystadion.sk.
Ondrej Nepela Stadium, Odbojarov 9 st.
For open hours see STaRZ website: >>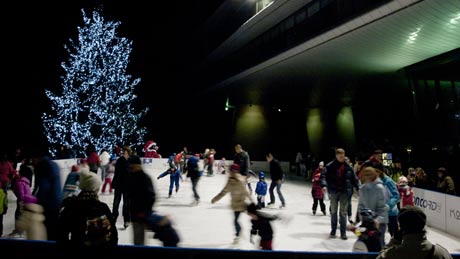 Ice Rink in River Park
Open during winter season.

The outdoor ice-rink is open daily. Size of the ice-rink: 25 x 15 meters. The River Park is a residence and offices area at the bank of the Danube River.

Stadium in Dubravka
For opening hours see www.zimnystadion.sk - Harmincova, or see STaRZ website.
Contact: +(421) (2) 64 288 963
Address: Harmincova 2, Bratislava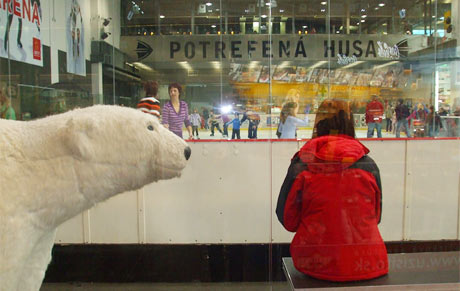 Ice-skate rink Arena Avion
Shopping Center Avion. Opening Hours: Avion website.
See pictures from the Ice Arena...

Vlado Dzurilla's Winter Stadium
Ice-rink Alviano in Vajnory
Ice rink size: 40x20 meters. Address: Rekreacny areal Vajnory, ulica Alviano (hadzanarske ihrisko - Pizzerioa Alviano).
More information: Vajnory web site.
History
Bratislava is a city with famous ice-hockey players and figure skaters. Ice-hockey is very popular. Inhabitants of Bratislava are not only big fans, they like to play hockey and to skate.
Season begins in November and ends in March usually. There are several ice-skate rinks in the city. People also like to skate at frozen lakes in Bratislava and its surrounding. But warm weather does not allow this usually.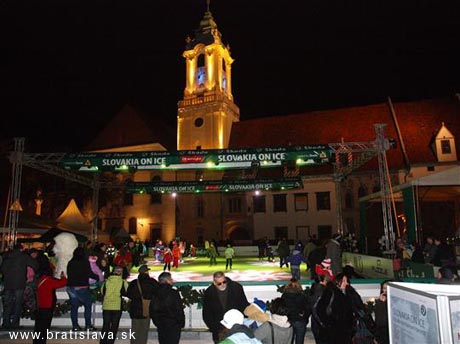 Outdoor ice-skate rink Hlavne Namestie Square
The outdoor ice-skate rink was open in January - February 2011 in the Bratislava Old Town, at the Hlavne Namestie Square.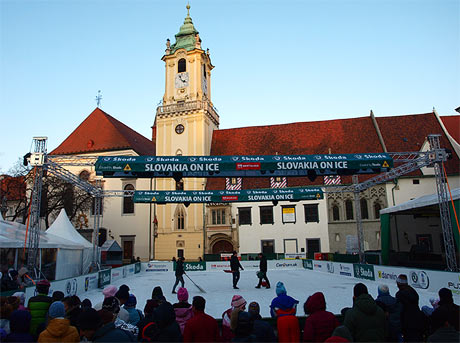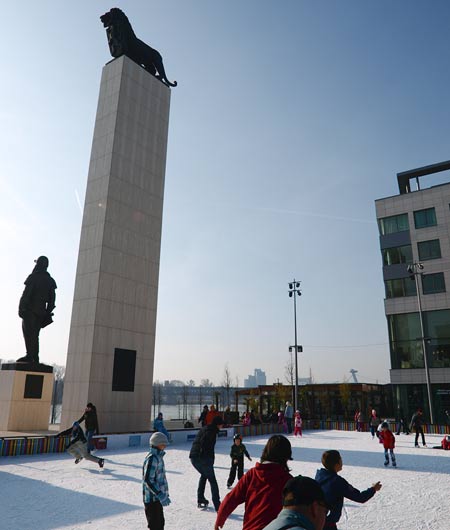 Outdoor ice-skate rink in Eurovea shopping center
Not open in last Winter seasons.
Published: 2013-03-02
Updated: 2013-03-02
© Copyright 1998 - 2018, Panorama.sk
All rights reserved. Any publishing or further dissemination of press releases and photographs from resources of Panorama.sk without prior written approval by Panorama.sk constitues a violation of Copyright Act.
Partners of Panorama.sk sometimes place small data files called cookies on your device. By using Panorama.sk you agree to the placement of cookies on your device.