Trip to Siberian Tigers in the Danubeland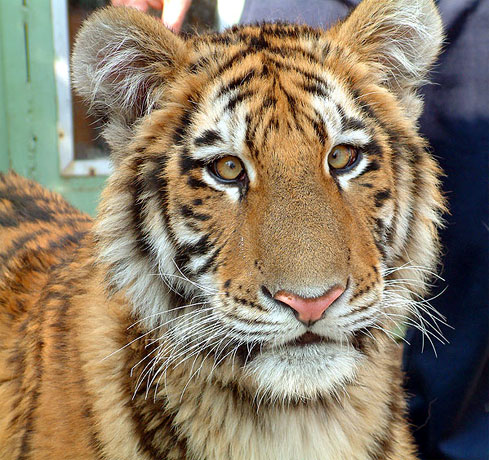 Panthera tigris altaica - Siberian tigers are the largest cats in the world, and among the most beautiful mammals. Unfortunately, they are at the verge of extinction, with only around 500 individuals remaining free in their natural habitat. You can see them in a special wildlife sanctuary named Oasis of Siberian Tiger near the Kostolna village (Kostolna pri Dunaji) near town Senec in the Danubeland region.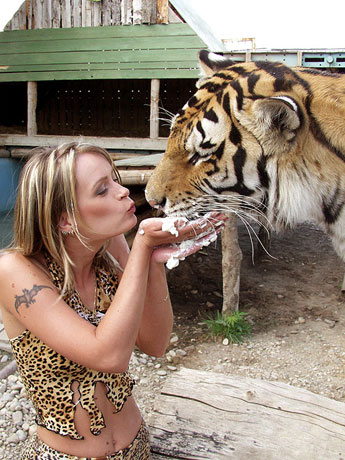 There are more than 20 tigers. Oasis is open for visitors every day during Summer from 12 a.m. till 5 p.m.
Lectures about Siberian tiger are available for groups and school excursions. Rates for lectures: 3.32 EUR for an adult, 1.66 EUR for a child. Without lectures there is a bargain price for entrance.
Contact: (++421) 905 423846

Send a comment
More information:
Online Bratislava Guide
Senec - Slnecne Jazera Lakes and aquapark
Published: 2008-07-02
Updated: 2008-07-02
© Copyright 1998 - 2018, Panorama.sk
All rights reserved. Any publishing or further dissemination of press releases and photographs from resources of Panorama.sk without prior written approval by Panorama.sk constitues a violation of Copyright Act.
Partners of Panorama.sk sometimes place small data files called cookies on your device. By using Panorama.sk you agree to the placement of cookies on your device.