The Danube Vlcie Hrdlo Bay in Bratislava

The photography is from the Danube Vlcie Hrdlo Bay. This view is not very common for photographers, who make Bratislava postcards. Bridges over the Danube river and view from the Danube river to the Bratislava Castle are the most dominant views of the city.

The Vlcie Hrdlo Bay is popular among yachtsmen. There are docking facilities, the Club Motor Yacht Service and several restaurants.

Zatoka Vlcie Hrdlo Bay is a good starting point for cyclists and skaters who are fond of cycling along the Danube River. This cycling route on the left side of the Danube seems less overcrowded than cycling and roller skating route starting in Petrzalka suburb on the right bank of Danube and its branches.
More information:
Online Bratislava Guide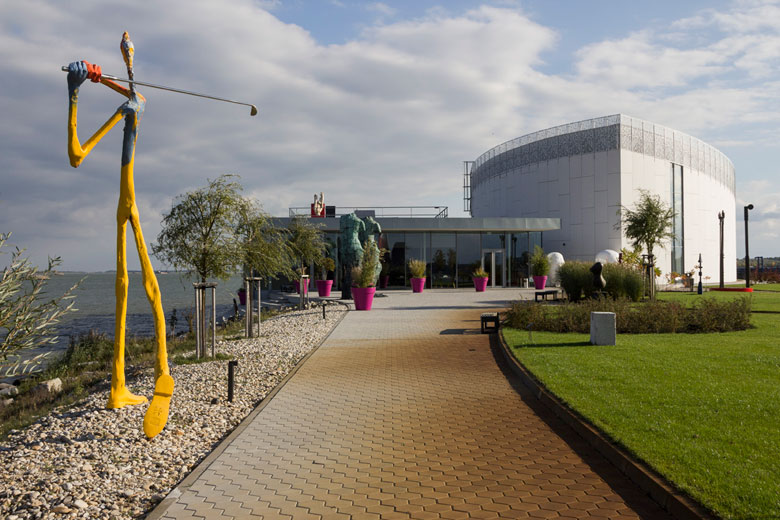 Invitation to the Danubiana Gallery
Published: 2006-06-28
Updated: 2006-06-28
© Copyright 1998 - 2018, Panorama.sk
All rights reserved. Any publishing or further dissemination of press releases and photographs from resources of Panorama.sk without prior written approval by Panorama.sk constitues a violation of Copyright Act.
Partners of Panorama.sk sometimes place small data files called cookies on your device. By using Panorama.sk you agree to the placement of cookies on your device.