Invitation to Exhibition: Jan Zrzavy - Painter of Dreams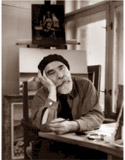 Jan Zrzavy (1890-1977), painter, draughtsman, graphic artist, illustrator, stage designer and author, had a major influence on the development of twentieth-century Czech modern art. His exceptional work holds a special place in the context of the 20th century European painting. More than thirty years on, this artistic genius has returned to the City Gallery of Bratislava - to the Mirbach Palace.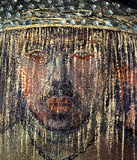 The exposition presents more than 100 of his canvas, aquarelles, paintings and photographs of painter.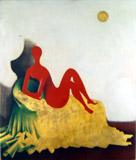 Zrzavy was a member of the Sursum art society and the group Tvrdosijni (The Obstinates). His work evoked the secrets of magic and poetic symbolism.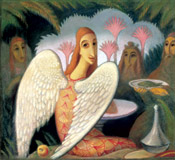 These features imbue his entire oeuvre – in self-stylizations, portraits and depictions of figures, religious and secular themes, landscapes imaginary and real, the latter set in his own country as well as Brittany, Italy and Greece and in illustrations for well-known works of international literature.

Send a comment

The Mirbach Palace, Frantiskanske Namestie Square 11
12.3. 2008 - 8.6. 2008, daily exept Mondays , 11 a.m - 6 p.m.
June 11, 2008