Imaginary Creatures by Peter Klucik
By: (id) (id)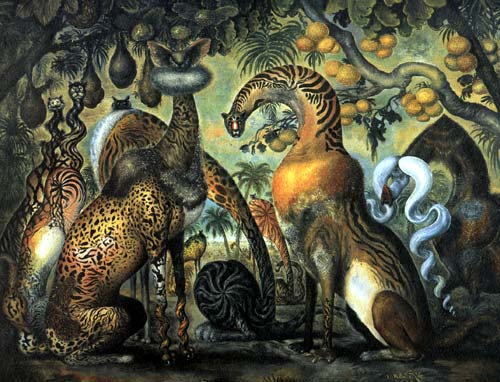 Peter Klucik /1953/ is an exuberant epic talent with clear dramatic feeling. He cares little about a wide description, but he is after a sharply pointed condensation emphasizing inner tension and suspected conflicts. Not only his free graphic art pieces, but also his illustrations are full of almost scenically graduated stories; they catch the spectator by comic revulsion and surprises.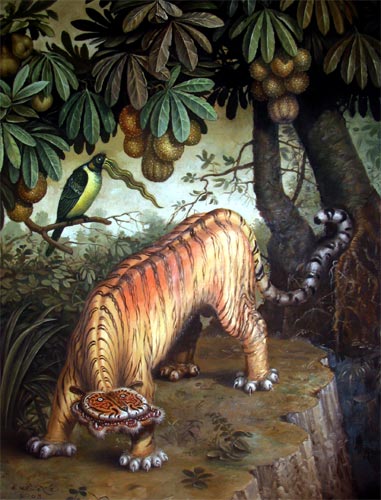 Like from a child's perspective, he discovers new objects and new shapes with child-like astonishment. It is not a respectful and paralyzing astonishment, but it is really childishly active and direct. He takes new things into his hands with a surprised laugh, he turns them around, plays with them, combines shapes, he takes them to pieces and forms new ones, and he rethinks discoveries to the end and starts alternative possibilities. He gradually smuggles this "child-like principle" from the books for children into adult literature illustrations for which he originally reserved a serious and maybe a little pathetic expression.
Klucik's discovery voyages were fully developed by pieces of graphic art. In dramatically escalating spiral, as a Goya-like dream, the motif of tauromachy comes back all the time, strange and singular animals appear here (but also in his oil-paintings). He creates special mythology, where he watches its halfhuman-halfanimal-like heroes with a hidden grin of a sacrilegious doubting Thomas and also and admirer in one. His exuberant sense of humor, fantasy and lust to invent, create a carnival-like atmosphere of a folk theatre or a waxworks of rarities; he offers something from a perfectly managed illusionist performance, but, at the same time, also a charming pathos of clear imagination.
About artist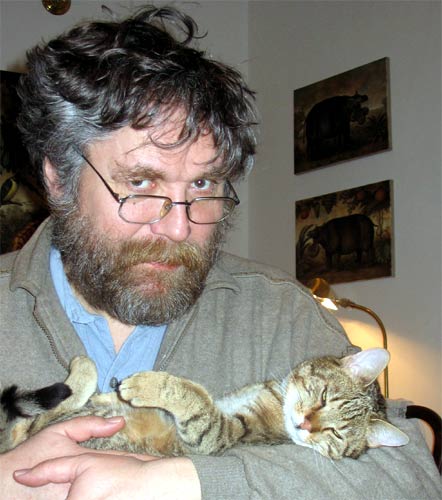 Klucik's work has been exhibited throughout World and his book illustration has won many prizes.
Klucik was born 16th March 1953 in Bratislava. He studied graphic art at the Academy of Fine Arts in Bratislava.
Some of his achievements:
The most beautiful book of the year - 1984, 1987, 1990, 1991.
Prix of the Slovensky Spisovatel Publishing House: 1990.
Prix of the Mlade leta Publishing House: 1991.
Prix of the Internation Biennial of Illustration Barcelona: 1990.
Prix of Ludovit Fulla: 1994.
Published: May 14, 2013
Latest books, maps, multimedia
More...