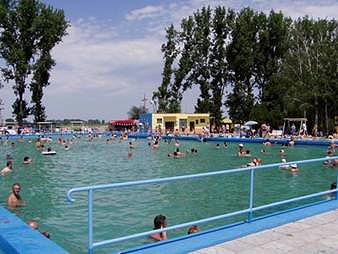 The thermal pool Diakovce is near the town of Sala, about 100 km from Bratislava.
There is one swimming pool (50x25m, water temperature: 28°C) and one little children's pool (water temperature: 30ºC). Another pools (33x15m, 16x14m, children's pool 8x8m) as well as indoor pools are in the neighbour area, which is called Horne Saliby. Two areas are devided, each area has its own entrance.
There is a camp in the area of the thermal pool Diakovce, it has capacity for 100 tents.
Contact: +(421)(31)7852265