Smiech na lane - Laughter on Rope by Ivan Bajo
Smiech na lane - Laughter on Rope
Famous book illustrated and written by Slovak climber Ivan Bajo (1935-2022).
The book was published 6 times in Slovakia and is also popular in Czechia and Poland. The book is in Slovak language.

The cover page of the 6th edition.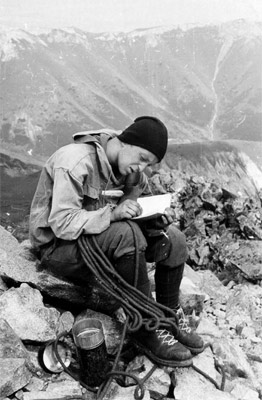 Ivan Bajo v roku 1962 pri zápise do vrcholovej knihy na Jahňacom štíte.
Snímka: Ing. Zdeněk Kysilka
UKÁŽKY
History
The book was published in 1977 (blue edition) and in 1992 (white edition). Book launch party for the 3rd (yellow) edition of Smiech na lane: April 15, 2007 during Hory a Mesto Festival. The fourth, green edition, was published in 2012.
Book launch party - the 4rd (green) edition of Smiech na lane: December 16, 2012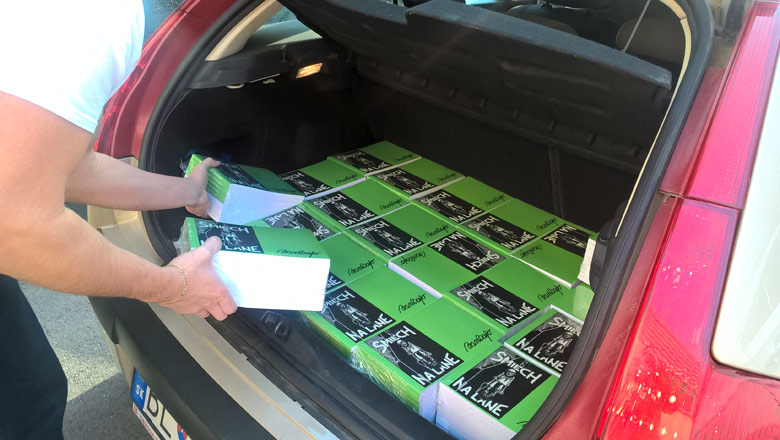 The book was reprinted again in November 2015.
Stickers by Ivan Bajo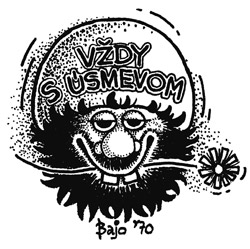 .
Some of bookstores where you can buy the book:
Bratislava
Climbing hall Vertigo.
Poprad
Knihkupectvo Christiania.
Tatranska Lomnica
BajoArt shop, Knihkupectvo pani Slobodnikova.
V piatom vydaní sú tri nové príbehy: Moja prvá vynáška, Tragédia v severnej stene Javorového rohu, Slovenský kolektívny prvospust z vrcholu Európy - z Elbrusu. Pribudli aj karikatúry, ktoré dosiaľ neboli knižne publikované.
Published: 2012-11-17
Updated: 2019-11-20
Categories: Climbing