Webcams
Favorite webcams and our tips
List of webcams by regions:

Bratislava, Vysoke Tatry - High Tatras, Nizke Tatry - Low Tatras, Zapadne Tatry, Belianske Tatry, Pieniny, Slovenský raj, Liptov, Orava, Mala Fatra, Kosice...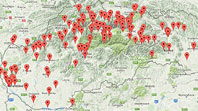 Search webcams in Slovakia and surrounding on Google map or use our list of regions (see below).
Slovak language for foreigners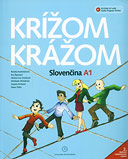 Krizom-krazom texbooks
Textbooks for Slovak as a second language.
More...
News from Slovakia
News from Slovakia in English and Italian
What to do in Bratislava
Sport activities (rafting, paddle trips)
Slovakia - Society
Old lists of articles and links
Archive