It is not certain that cruises will take place in 2022!
The cruises take about 2 hours.
Minimum number of passengers for the Morava boat: 30, maximum 60.
To order the cruise, mail or call its organizer:
Phone: 00421-907-297558
E-mail: szabo.valeria63@gmail.com.
Prices: adults EUR 11.00, children: EUR 6.50 EUR. Seniors: EUR 9.50.
Water lock gallery
More information: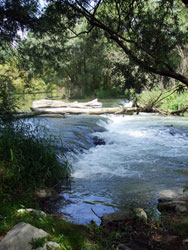 Ostrov plny ostrovov alebo svet medzi starym korytom Dunaja a umelym kanalom
Sightseeing Cruises on the Danube River
Published: 2013-06-06
Updated: 2013-06-06