Invitation to Hydrospeed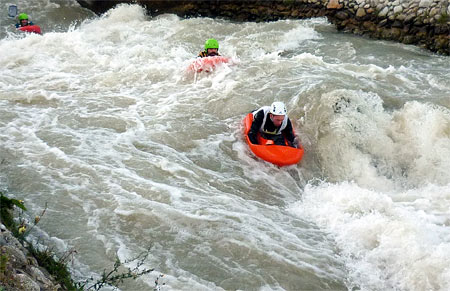 We invite you to Cunovo whitewater channel on the Danube River near Bratislava to try a hydrospeed or riverboarding.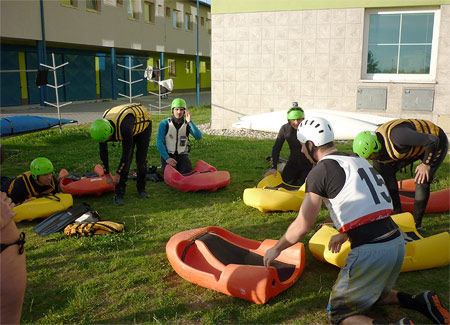 We start with an instruction.
There are no rafts in the channel. One instructor manages 5 participants and there is a "baywatch" on the bank.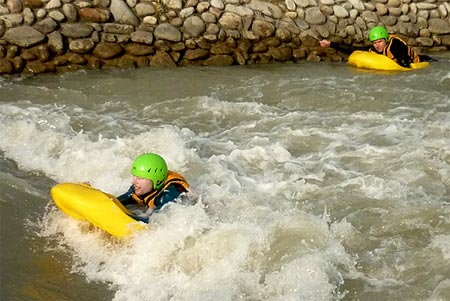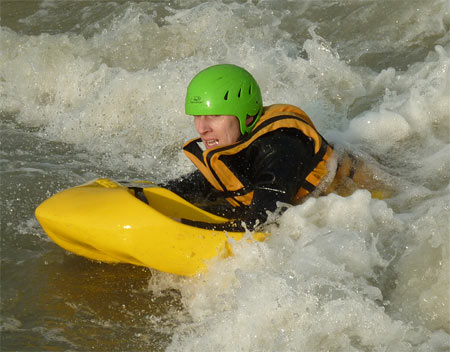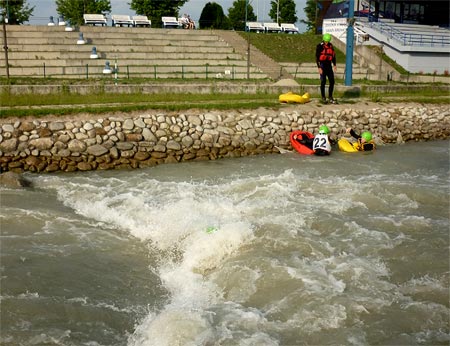 Where is the surfer with the green helmet? (Click to enlarge the photo.)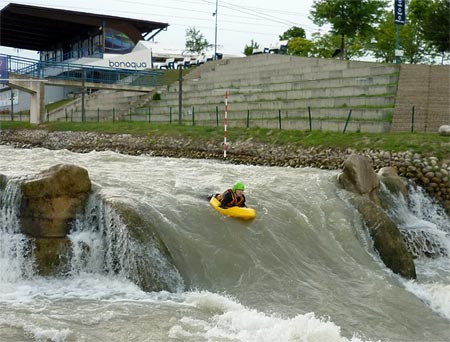 Do you like hydrospeed / riverboarding? Come to Bratislava and try it. Rate per person: EUR 29. For minimum 6 people. (Transfers are not included.)
The left channel in Cunovo.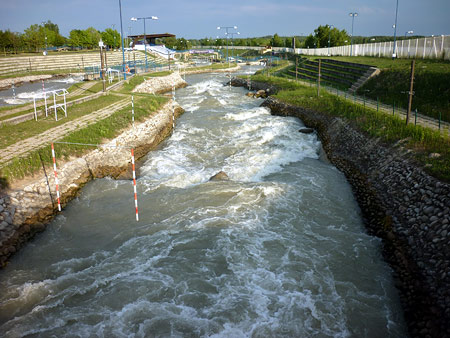 The right channel in Cunovo.
Pictures by Vladimir Bibel
More information:

Online Bratislava Guide
Published: 2012-06-11
Updated: 2012-06-11
Categories: Water - Paddle Tours, River Guides - Trips, walks