Male Karpaty: Venusa, ci Cert? (Blazon Climbing Rocks)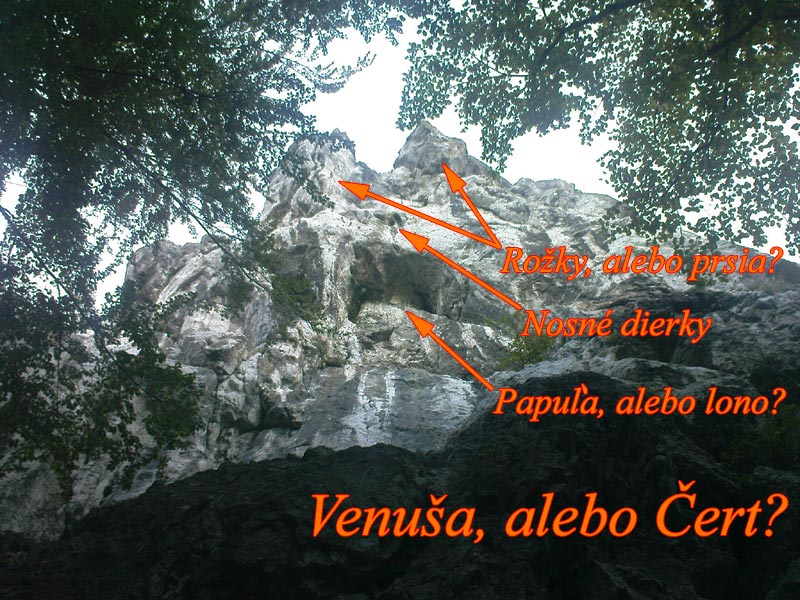 Ktovie, kto dal meno Venusa utvaru v skalnatom vybezku pod Plaveckym hradom, v oblasti nazyvanej medzi lezcami Blazon. Zjavne ho k tomu motivovalo to, ze skalnata stena je nad dutinou zakoncena dvoma vybezkami, ktore pri urcitej davke fantazie pripominaju prsniky. A dutinu pod nimi mozno povazovat za lono. Tato interpretacia koluje medzi turistami a lezcami, ktori navstivili toto pre turistov pomerne nepristupne miesto.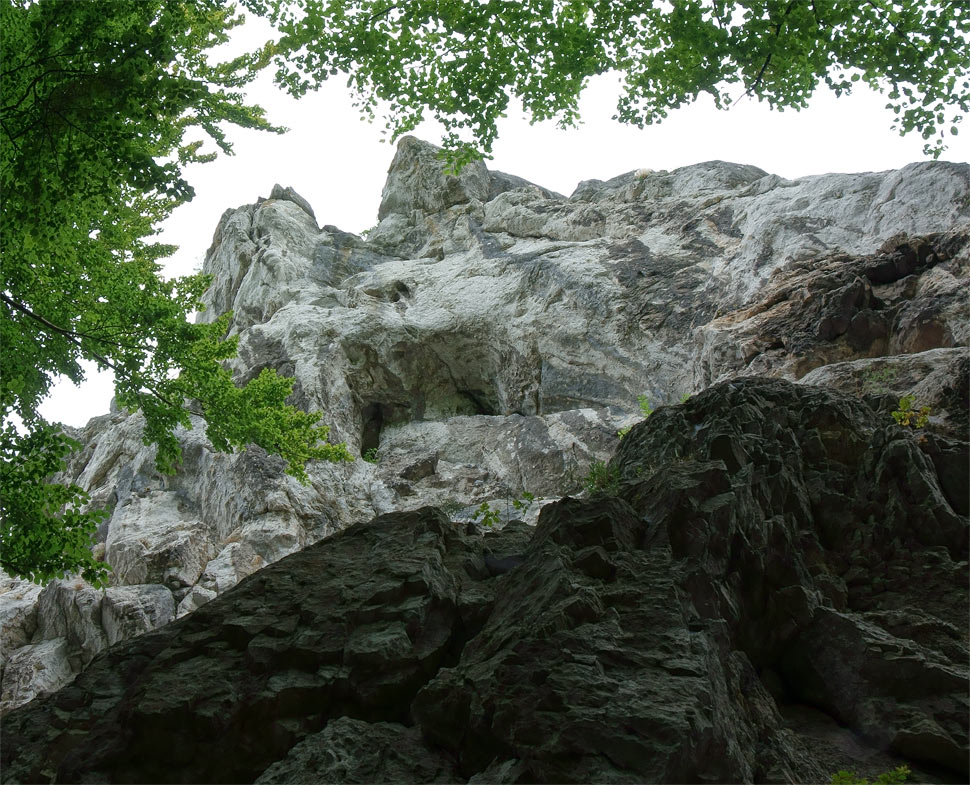 Čert, alebo Venuša zdola, skalná oblasť Blázon v Malých Karpatoch. Author / source: Vlado Bibel.
Ten, kto si Venusu vysnival, musel byt asi dlho osamely chlap, ktoremu sa "venuse" uz asi zdali vsade. Ja si Venusu predstavujem inac. Skalny utvar mi omnoho viac pripomina certa - a sme uz najmenej dvaja, co sme sa na tom zhodli. Za stolicny dokaz nasho reformneho nazoru sme povazovali dierky, ktore pripominaju nozdry. Az po dlhsich uvahach o fyziognomii venusi, som ale prisiel na potencialny protiargument, ze tie dierky by mohli byt povazovane za pupok. Tusim, ze privrzencov stareho pomenovania Venusa nebude malo. Ale na jednom by sme sa z lezcami, ktori navstivili tuto lokalitu, mozno zhodli, a to na tom, ze sa tam da certovsky dobre zaliezt a uzit si rozkose ako na venusi.
Pavel Beliš v čertovej papuli. Author / source: Vlado Bibel.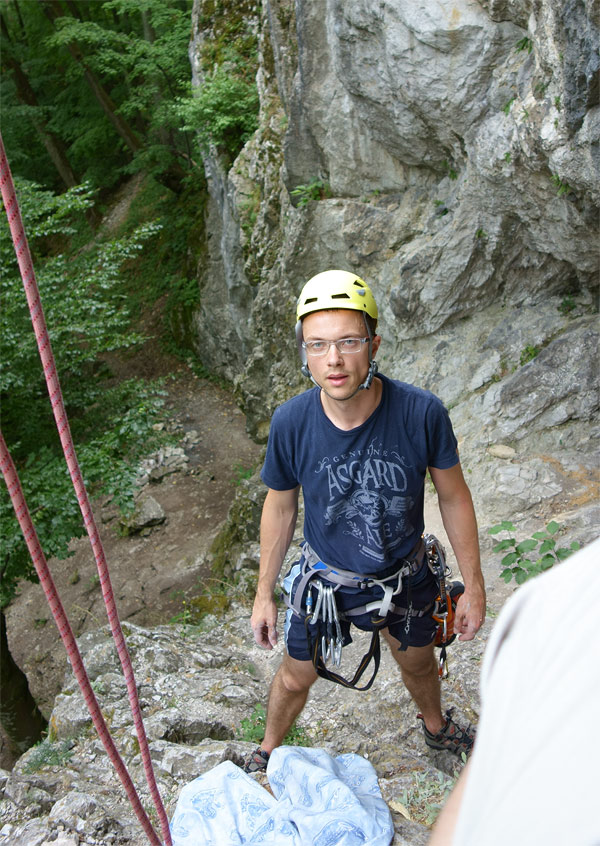 Pavel Beliš po návrate z čertovej papule. Author / source: Vlado Bibel.
Vlado Linek is going to publish a new Male Karpaty climbing guidebook.

Pripojte komentar
Published: 2015-07-13
Updated: 2015-07-13