Sorry, the webcam is not working. (2023-01-10 13:19:30)
Archive picture: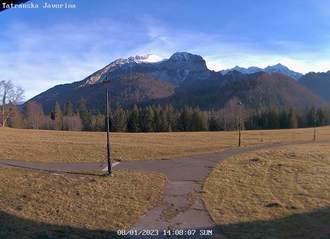 Muráň (1890 m) in the Belianske Tatras is with its ring of vertical rock walls one of the most interesting phenomena among the Slovak mountains. Thanks to the village of Tatranská Javorina, we can follow him on webcam.
To the left of Muran is Novy Mt.(1999 m).
MORE WEBCAMS