Ethnographic Atlas of Slovakia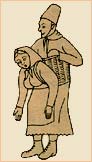 Ethnographic Atlas of Slovakia is a comprehensive ethnographic atlas of the Slovak territory. Intended as a source of information for a variety of scholarly disciplines and domains of human activity, the significance of the atlas is manifold; it presents in cartographic form data concerning the evolution and character of both the festive and everyday culture of nations living in Slovakia in 19-th and 20-th centuries. This was done not only for benefits of specialists but the general public as well.
The atlas is not a new one. It is a result of fieldwork carried out specifically for this purpose during the period 1971-1975 by ethnographers and folklorist using a uniform questionnaire divided into 170 topical divisions covering the entire scope of the folk culture of Slovakia. The requisite field research was carried out in 250 localities evenly distributed over Slovakia. Of these localities, 189 were Slovak, 37 Magyar (Hungarian), 17 Ruthenian, 4 concerned the mountain villages of the Slovak-Polish frostier, and 3 were formerly German. The information was converted into a form suitable for cartographic and statistical representation, yielding approximately 2000 maps. From these maps were selected 521 maps and 33 graphs; these maps were supplemented by schematic drawings, sample fold songs and games, and explanatory comments.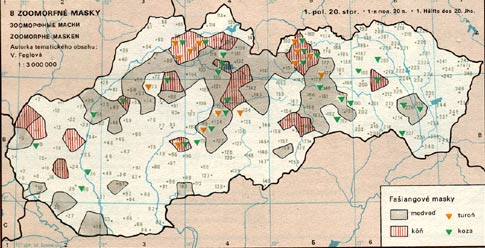 The atlas draws mainly on information from the past 100 to 150 years (till 1970), fixed by the memory of informants belonging to the several living generations. The information obtained in the filed was supplemented by scholar knowledge
Ethnographic Atlas of Slovakia is the result of scientific research of the Ethnographic Institute of the Slovak Academy of Science and its collaboration with the former Slovak Cartography. Atlas was finally published in 1990. It is still a good tool for the experts as well as for those readers, who are interested in cultural roots of nations living in Slovakia.
The atlas was originally published with German and Russian titles and contents. In 1990 was published the English translation of texts used in the atlas.
The atlas is very large. Its shipment is expensive.
More information:
Slovakia - European Contexts of the Folk Culture
Encyklopedia ludovej kultury Slovenska
Published: 2005-01-05
Updated: 2005-01-05