Encounter with a Beaver in Karloveske Rameno Branch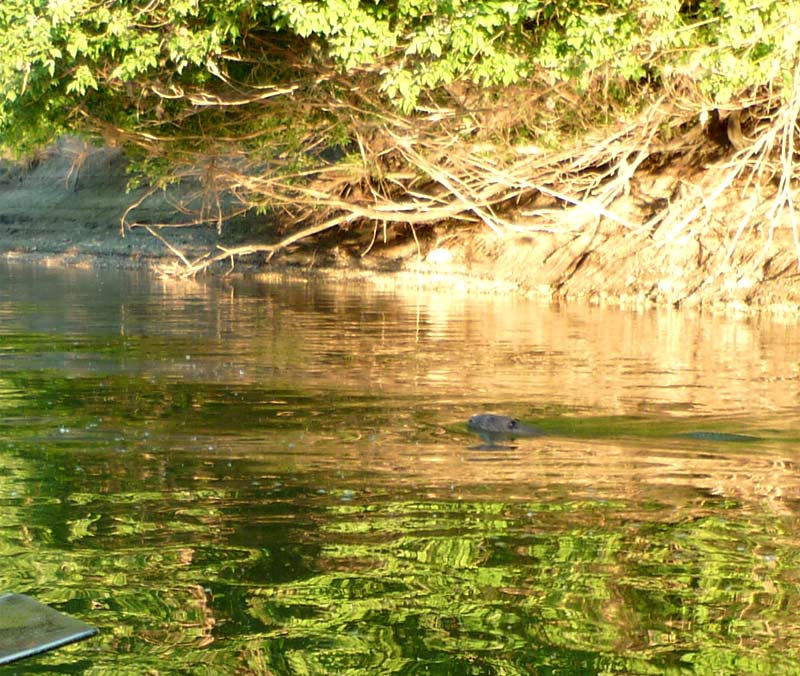 The story is about an encounter with Eurasian Beaver which lives in the Karloveske Rameno Branch, the Danube River in Bratislava.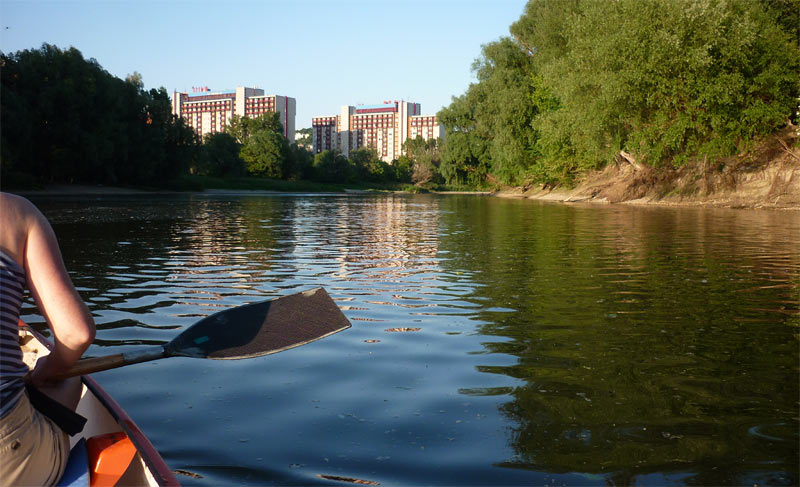 Changes in Karloveske Rameno Branch
There were old ships in final part of the Karloveske Rameno - in Karloveska Zatoka Bay. The ships were used like boathouses. The ships were towed away.
There are more points where the Danube feeds the branch during higher water periods.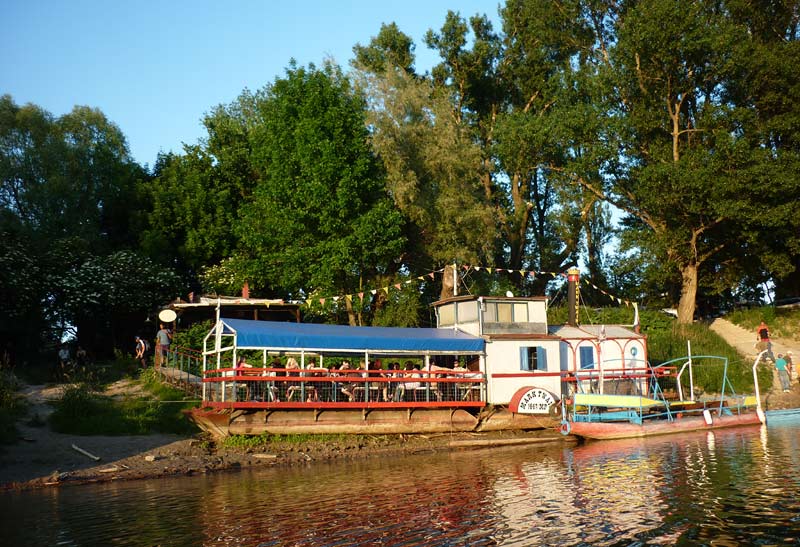 There was a boat-pub Mark Twain in the branch. In 2013 the boat-pub has been dismantled but the pub is still open.
More information: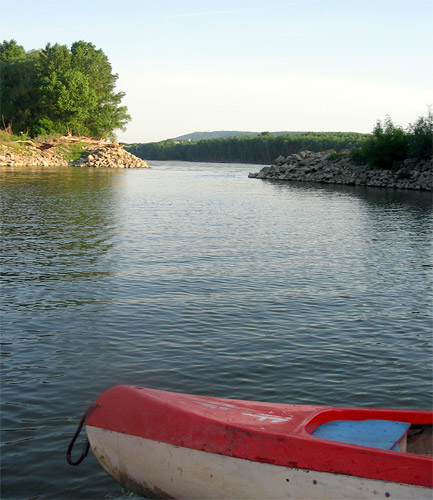 Karloveske rameno a dunajsky expres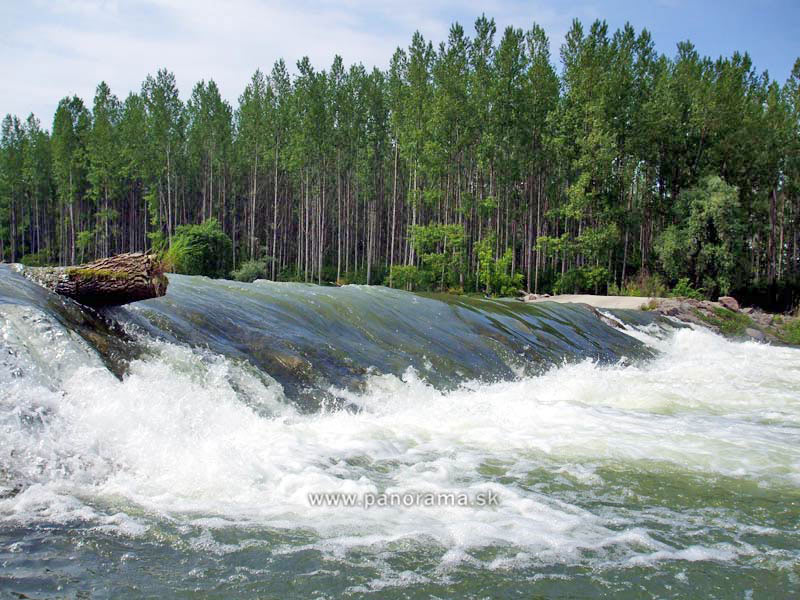 Paddling trips - Danube River and its branches

Your comment
Bobry v Rusovciach - 12.8.2011
V jeden letny podvecer sme si zabicyklovali do Rusoviec k jazeram, ale este stale svietilo zapadajuce slniecko. Nas pes Leo-zlaty retriever (inac vodomilny zivocich) sa len oplachol blizko pri brehu a velmi sa mu plavat nechcelo, neskor som pochopila, ze preco. Uvidela som totiz hnedu hlavu ponorenu do polovice pod vodou ako si rychlo brazdi vody jazera a mieri k jednemu zo zalivcekov. Tak som sa zo zvedavosti vybrala za tou hlavou, tusila som, ze to bude bobor, ale nechcela som tomu verit. Tak som isla popri brehu pozorujuc hlavu az som na moje prekvapenie zbadala dalsie dve, ktore si veselo plavali v zatoke ukryte pred zrakmi kupajucich sa. Tri bobry, to je uz co povedat, nechcela by som ich vo vode stretnut. Moj manzel si vzdy s radostou preplave cele jazero hore dole, dufam, ze nebude mat to "stastie" a nedostane sa do ich teritoria. Nas pes Leo to tusil.
Greta
Published: 2011-05-26
Updated: 2011-05-26
Categories: Trips, walks - Water - Paddle Tours, River Guides