The village Devinska Nova Ves and Devinska Kobyla Mt.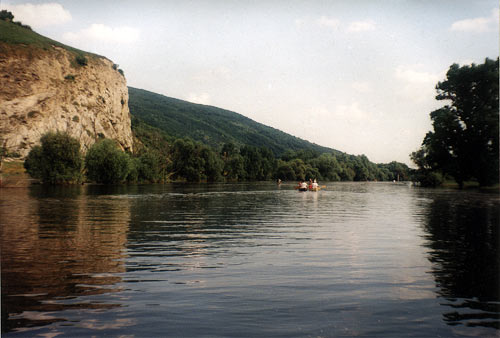 The Morava River and the Sandberg.
Devinska Nova Ves is a very old village. It was formally included into an urban district of Bratislava in 1972. Nevertheless, traces of old folklore, first of all Croatian (Croats settled here in 18th C, when fleeing before the Ottoman Turkish invasion) are still visible. The district, having a long history of contacts with Austria, still holds a railway crossing point.
It is the best starting point for (mostly) bicycle trips along the Morava River floodplains, where a paved path is maintained at places that were accessible only to Border Guards during the Cold War period.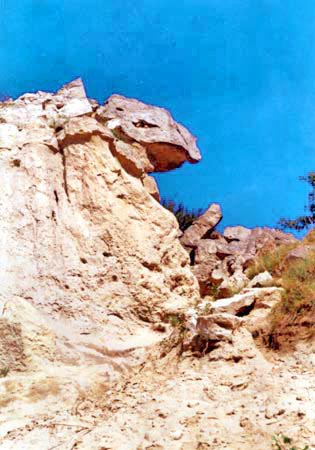 Sandberg.
Sandberg
Just above the Devinska Nova Ves, on a North-Western ledge of Devinska Kobyla Mt. rises the Sandberg (Sand Hill). Sandberg is a world known locality of neogen fossils. A very interesting find was that of a nearly complete set of turtle armor (Trionyx).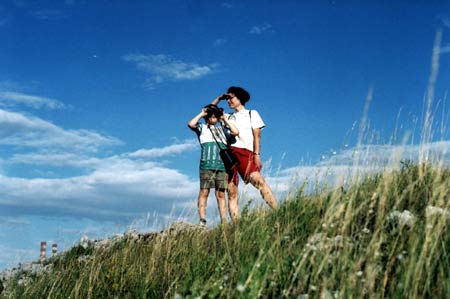 On the slope of the Devinska Kobyla Mt. Author / source: Vlado Bibel.
Devinska Kobyla Mt.
A mostly forested massif at the South-eastern fringe of Bratislava has in fact become a huge free-time zone, where hikers mingle with cross-country skiers (in winter, however), bikers, family groups, nature conservationists and still enough room remains for cottage- or allotment holders. Its summit (at 514 m above sea level) is the highest natural elevation of Bratislava.
Hiking and (mostly for the more robust ones) access may be from the Karlova Ves or Dubravka urban districts (if you are coming from the city center direction), or from the Western Devin or Devinska Nova Ves urban districts. In the latter case you may cross National Nature Reserve Devinska Kobyla comprising unique remnants of thermophile Pannonian flora. There was an 11 cm long shark s (Carcharocles megalodon) tooth found in its southwest vineyards.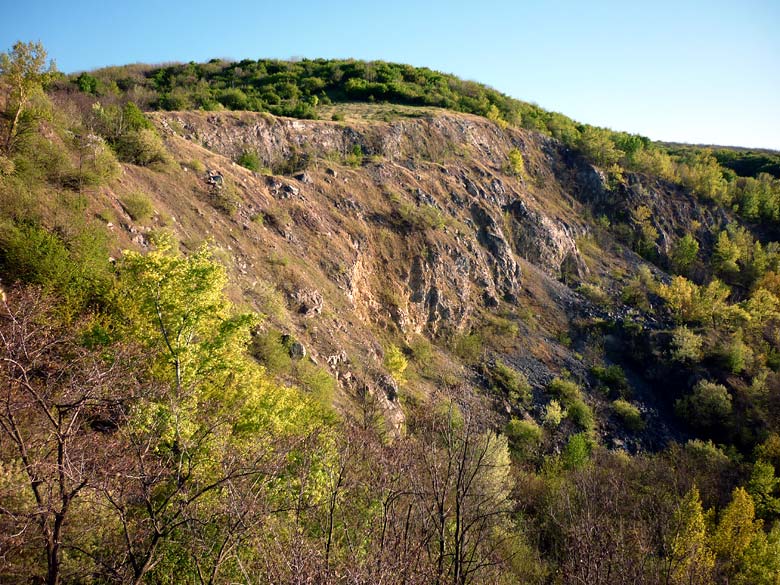 Stockeraus Limekiln. Author / source: Vlado Bibel.
Stockeraus Limekiln
The limekiln is a part of the National Nature Reserve. It was the biggest quarry in the Devinska Kobyla area. Several unique vertebrate relics were found in splits fulled with clay (deer, cave bears, rhinoceros, homid apes, seals). There are old karst formations.
Limekiln is visited by climbers and paragliders.
There is a lot of good marked and unmarked tourist treks in the area of the Devinska Kobyla, so – to full enjoyment of this natural setting, namely if you are a first-time visitor - make sure you carry a map with you.
More information:

Online Bratislava Guide
Devin Castle
The Morava River Floodplain
Birdwatching Tours - Devinska Kobyla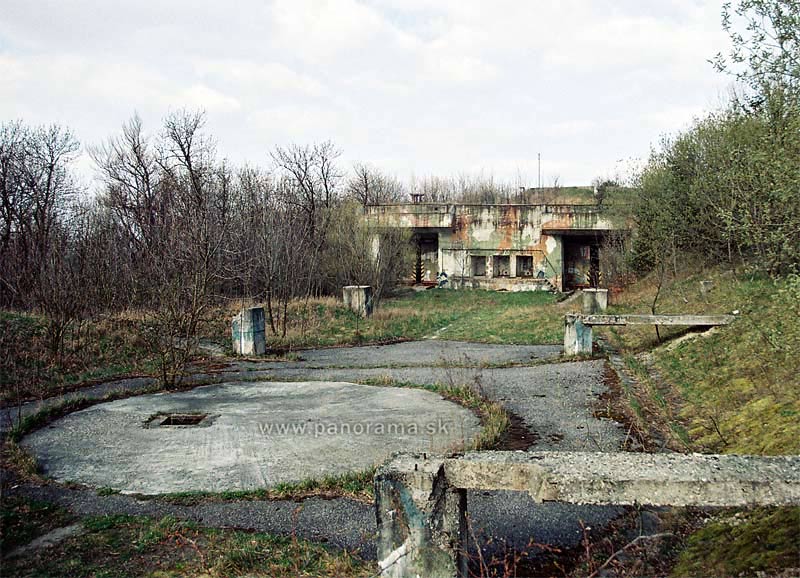 Rocket Silos at the Devinska Kobyla in Bratislava
Published: 2005-05-06
Updated: 2005-05-06
Categories: Trips, walks - Trips, walks - Bratislava and Surroundings