Pavol Barabas and his Wandering Camera

Pavol Barabas makes films about his friends who has experienced something special. He is interested in the stories of people in an extreme environment which, as he put it, "shows what kind of person he really is," writes bulletin of the 7th International Film Festival Bratislava.
His film received the attention of the audience not only at home, but primarily at numerous film festivals around the world. His films such as Buddhist Ladakh, Their Home is Below Kanchenjunga, 118 Days in Captivity of Ice, Beyond the Frontiers of Darkness, Mysterious Mamberamo won many important prizes. Mysterious Mamberamo is collecting prizes all over the world. It won the Grand Prize at the prestigious International Festival of Mountain Films in Banffe, Canada, and leads the collection of winning films in many cities in Canada, America, Australia, Chile, Iceland, and New Zealand...
More information:
CD Datelinka 10 - Zahrajze nam, Datelinka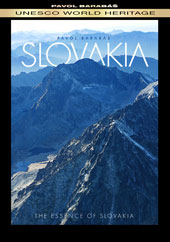 DVD Slovakia
DVD 118 Days in the Captivity of Ice
DVD Mystery of Underground
DVD Collection Grand Prix I - Mountain Extreme Adventures (3DVD - 80 below the summit, The Tatras a mystery, 118 days in the captivity of ice)
Collection Grand Prix V (3 DVDs - High Tatras - a Wilderness Frozen in Time, Bhutan, Juzek Psotka - Everest)
Collection Grand Prix IV (3 DVDs - Tepuy, Unknown Antarctica, Carstensz)
DVD Collection Grand Prix II - Adventurous Trips That Were Appreciated by the World (3 DVDs - Mustang, Mysterious Mamberamo, Omo - a journey to the primaeval age)
DVD Collection Grand Prix III (3 DVDs - Amazonia Vertical, Pururambo, Metamorphoses of the Tatra Mountains)
DVD Tepuy - Journey to the Depth of the Earth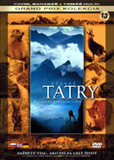 DVD High Tatras - a Wilderness Frozen in Time
DVD Premeny Tatier (Metamorphoses of the Tatra Mountains)
Published: 2006-10-19
Updated: 2006-10-19