Branc Castle Ruins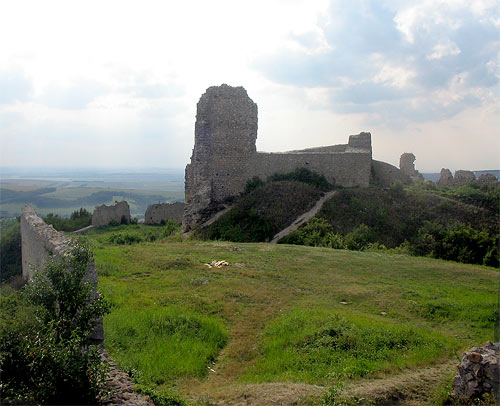 Author / source: SDS
The Branc Castle is situated on the hill of the same name. The hill (475 meters above the sea) is a part of the Myjavska Pahorkatina Mountains. The castle is just above the village Podbranc – Podzamok.
This medieval castle was built in the mid-13th century and it protected the western frontier of the Kingdom of Hungary. There is a memorial to protestant priests, who were imprisoned in the castle jail in the period of counter-reformation (1674).
You can look out from the castle over the hilly landscape of meadows, villages and woodland. Not too far the Monument of the General Milan Rastislav Stefanik on the Bradlo Hill is visible.
How to get there
By car from Bratislava you may choose several routes. We propose a route from Bratislava to Senica via the highway D2. In Kuty turn right from the highway in direction to Senica. In Senica turn left in direction to Myjava and follow the route till Podbranc – Podzamok village. It takes about one hour and thirty minutes to get to the castle. In Podbranc follow the blue mark.
ib
Send a comment
More information: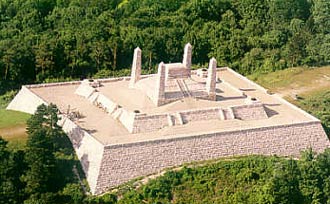 The Monument of the General Milan Rastislav Stefanik on the Bradlo Hill

Online Bratislava Guide
Bradlo and Branc - aerial photographs
Published: 2005-08-15
Updated: 2005-08-15