Whitewater Rafting Adventure in Bratislava - Cunovo
Experience a water adventure on the Danube River in Cunovo!
Descents with rafting boats for up to 6 people at artificial canals length 360 - 380 meters. The funniest part - the Niagara Jump - is almost 3 meters in height.
For minimum 5 people. The sixth member of a crew is a rafting guide.
Rate per person: EUR 26.00 for 1 hour.
Neoprene suits, swimming jackets, helmets and paddles are prepared for rafters. There are dressing lounges, participants need supplementary shorts and towels only.
After arrival to the rafting area participants receive instructions and prepare themselves for rafting. Instruction takes about 30 - 40 minutes, usually. After instruction there is about 60 - 50 minutes for rafting descents. 3 or 4 descents are possible, usually.
What members of crews have to do: Bring up their boat to a reverse canal or to a boat-house. Respect commands of their boat guide.
Needed skills and age: Swimmer, at least 16 years old.
Responsibility: Participants raft on their own risk. Insurance is not a part of basic charge. Insurance can be arranged in a case of advance order.
We can arrange an accommodation in Bratislava and transfers to the Water Center in Cunovo.
More information:
Whitewater Rafting in Cunovo - Gallery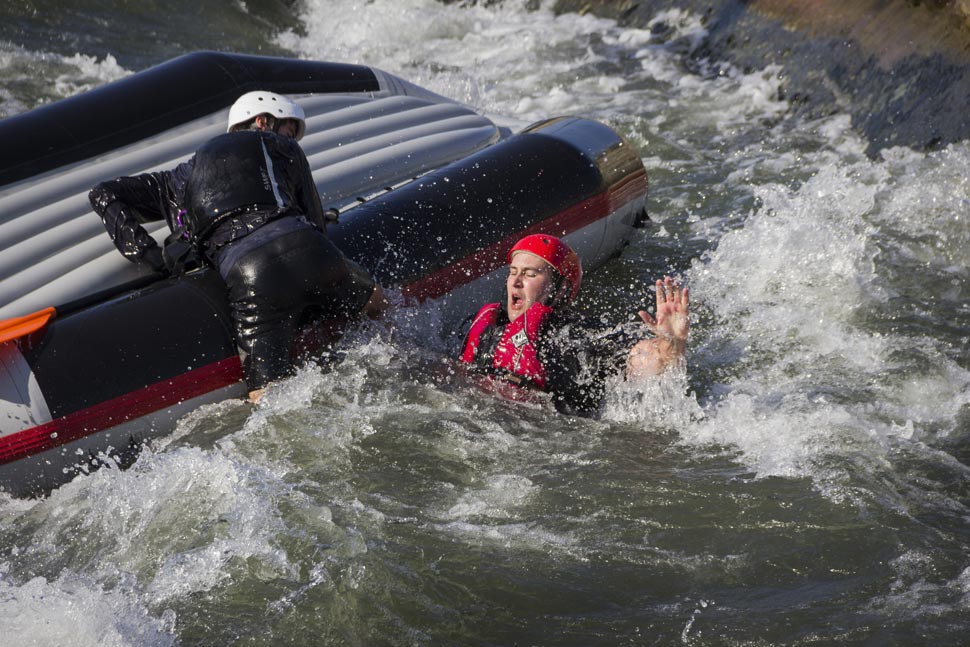 Cunovo Whitewater Story 1
Cunovo Whitewater Story 2
Testimonials
We are a boarding school from Denmark. We are about 16 years old, and our teachers were there too. We were about 40 people rafting at this place. Many of us had never tried it before but there were some very good instructors to guide us through. We rafted down the waterfalls and some of us fell in. It was great fun to look at! Everybody was talking about it for days, and it was the funniest happening on our trip to Bratislava. At first some were very frightened about it, but when you have had your first ride, you simply have to like it! It is a very good experience, breaking your limits in this extreme sport. It is wild, fun, wet, blue, fast, and something you won't forget!
Louise and Ellen / Denmark
Another favorite activity in Bratislava:
More information: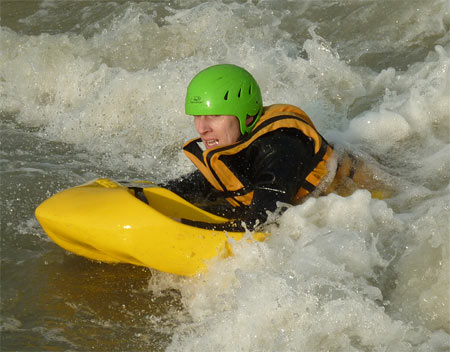 Invitation to Hydrospeed
Sport Tips and Adventure Travel, Outdoor Activities
Published: 2010-06-21
Updated: 2010-06-21
Categories: Water - Paddle Tours, River Guides