Smiech na lane - Laughter on Rope by Ivan Bajo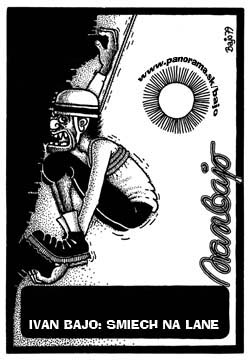 Smiech na lane - Laughter on rope
Famous book illustrated and written by Slovak climber Ivan Bajo (*1935).
The book was published 4 times in Slovakia and is also popular in Czechia. The book is in Slovak language.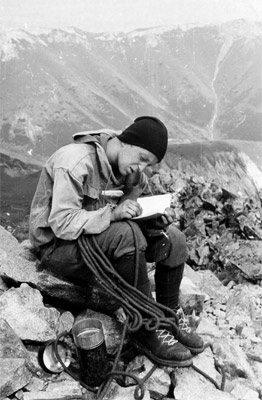 Ivan Bajo v roku 1962 pri zápise do vrcholovej knihy na Jahňacom štíte.
Snímka: Ing. Zdeněk Kysilka
UKÁŽKY
Úsmevné čriepky z inak vážnych článkov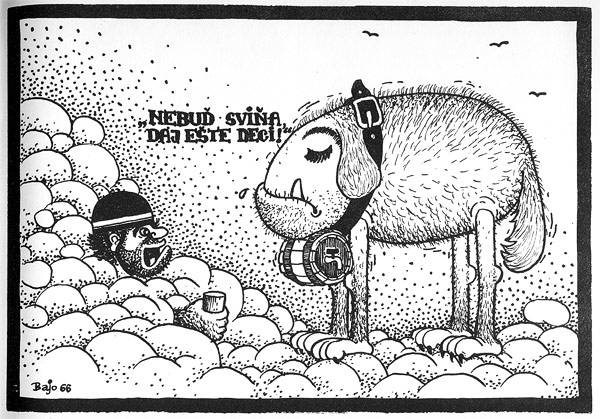 History
The book was published in 1977 (blue edition) and in 1992 (white edition). Book launch party for the 3rd (yellow) edition of Smiech na lane: April 15, 2007 during Hory a Mesto Festival. The fourth, green edition, was published in 2012.
Book launch party - the 4rd (green) edition of Smiech na lane: December 16, 2012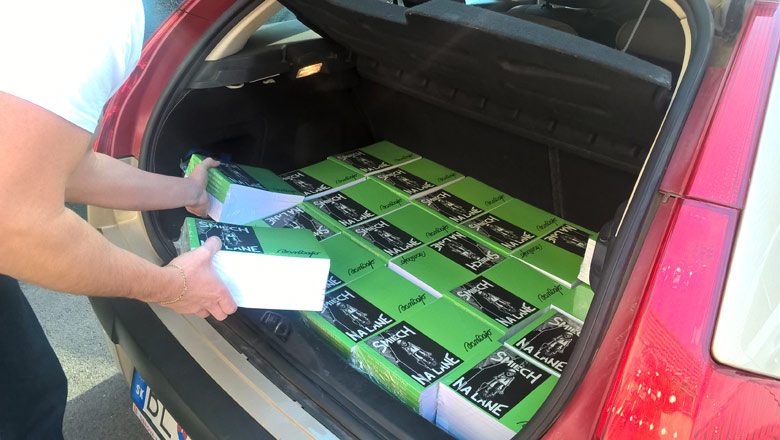 The book was reprinted again in November 2015.
Stickers by Ivan Bajo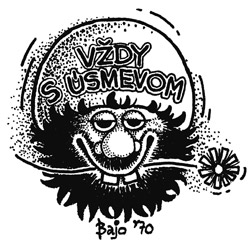 .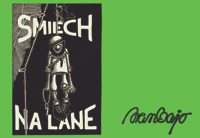 Some of bookstores where you can buy the book, but it is sold out at the end of 2018.
Bratislava
Predajna so sportovymi potrebami Yak-Rysy na Kosickej 37 M (blizko Dulovho namestia).
Lezecka hala Vertigo, Trencianska 47.
Poprad
Knihkupectvo Christiania.
Kezmarok
Knihkupectvo Alter Ego.
Tatranska Lomnica
Knihkupectvo pani Slobodnikovej.
Liptovsky Mikulas
Predajna ITOCA.
Praha
Knihkupectvo KIWI na Jungmannovej 23.
Published: 2012-11-17
Updated: 2012-11-17