Vyber tatranskych stien - horolezecky sprievodca Vysoke Tatry II. - vychodna cast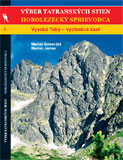 The High Tatras Climbing Guide II. - Eastern part. The new edition published in 2018.
Contents of the 1st edition:
Javorovy stit JZ a S, Ostry stit, Siroka veza J a V, Maly hrot, Prostredny hrot JZ, Strelecka veza, Mala Zlta stena, Zlta stena, Maly Ladovy stit, Baranie rohy, Lomnicky stit Z a JV, Velka Lomnicka veza, Kezmarsky stit, Kolovy stit, Maly Kolovy stit, Cierny stit, Jastrabia veza JZ a JV, Vychodna Zeruchova veza, Maly Javorovy stit, Zadna Javorova veza, Velka Javorova veza, Prostredna Javorova veza, Predna Javorova veza a Rohovy hreben.
Beside northern wall of Kezmarsky stit and Slavkovsky stit.
Samples: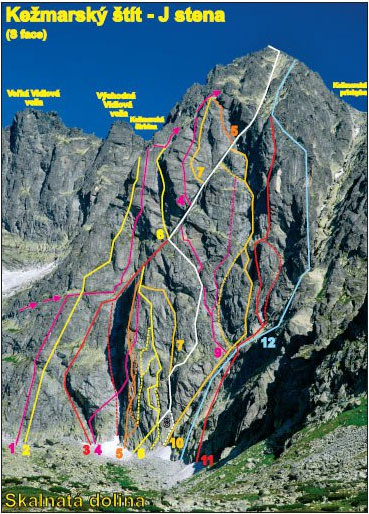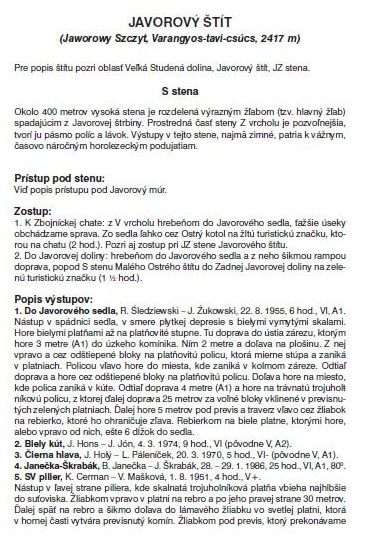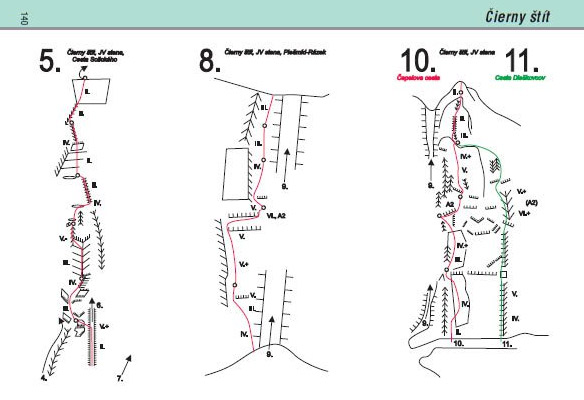 More information:
Vyber Tatranskych Stien - Horolezecky sprievodca - Vysoke Tatry I. - zapadna cast
Published: 2015-01-15
Updated: 2018-06-06
© Copyright 1998 - 2018, Panorama.sk
All rights reserved. Any publishing or further dissemination of press releases and photographs from resources of Panorama.sk without prior written approval by Panorama.sk constitues a violation of Copyright Act.
Partners of Panorama.sk sometimes place small data files called cookies on your device. By using Panorama.sk you agree to the placement of cookies on your device.