Zahorie - skaly na Slovensku I - climbing rocks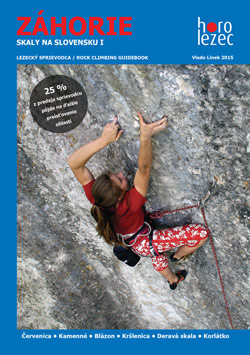 Climbing guide Slovakia - Male Karpaty Mountains. 6 regions: Cervenica, Kamenne, Blazon, Krslenica, Derava skala a Korlatko.
Slovak-English guidebook describes 250 routes.
Cervenica (Alternativna stena)
Kamenne (Agpaoa)
Blazon
Krslenica
Derava skala
Korlatko
Author: Vlado Linek
Pulished by JAMES Slovakia.
Pages: 184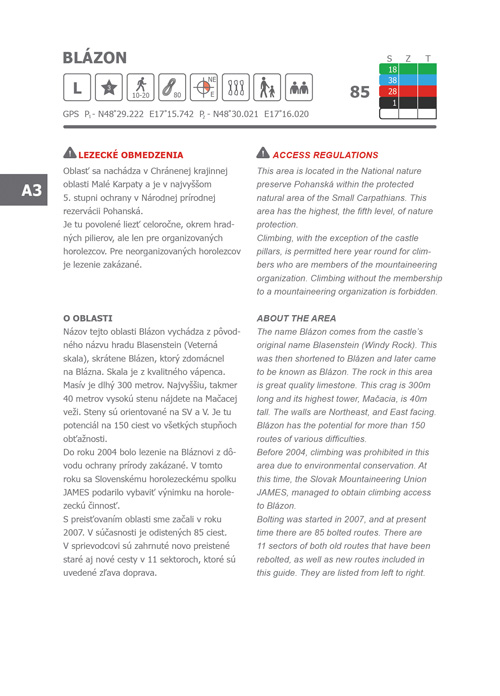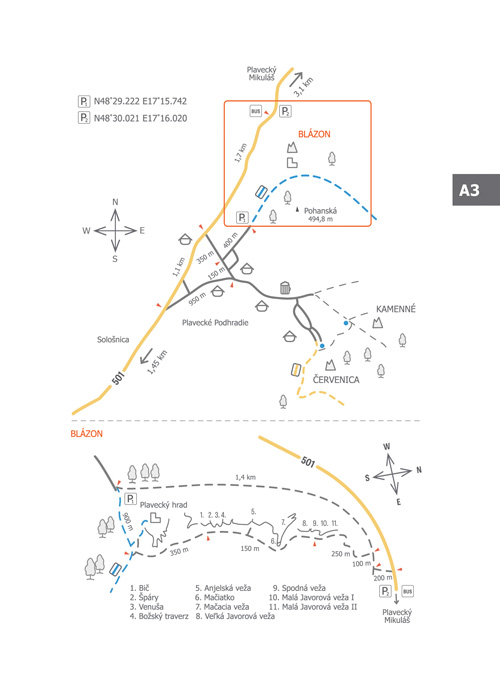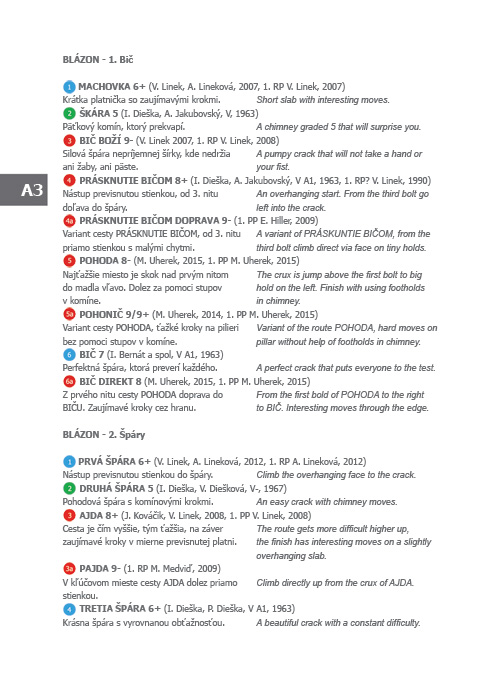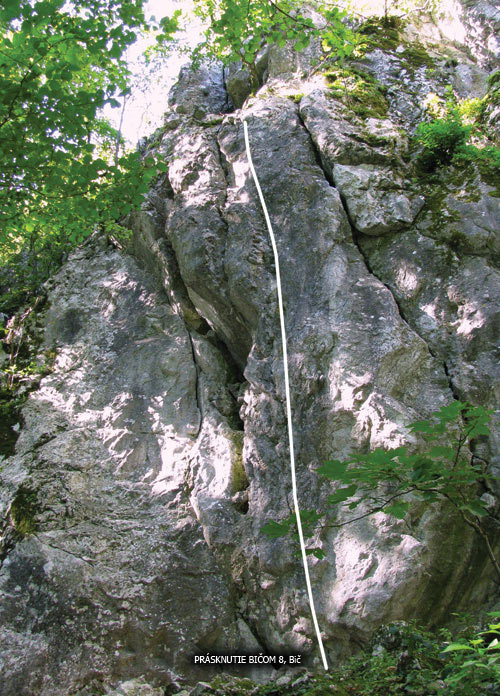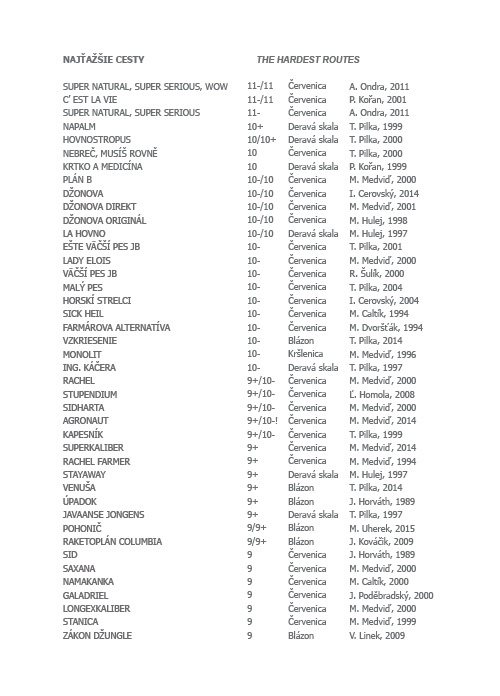 Záhorie – Skaly na Slovensku I - a list of the hardest climbing routes.
Samples
Information according to James webpage.
Published: 2017-07-27
Updated: 2017-07-27
© Copyright 1998 - 2018, Panorama.sk
All rights reserved. Any publishing or further dissemination of press releases and photographs from resources of Panorama.sk without prior written approval by Panorama.sk constitues a violation of Copyright Act.
Partners of Panorama.sk sometimes place small data files called cookies on your device. By using Panorama.sk you agree to the placement of cookies on your device.