Summer bobsleigh track in Bratislava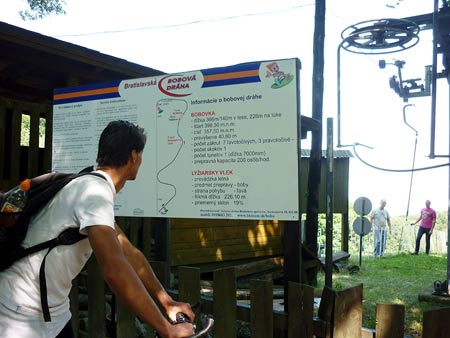 Summer bobsleigh track on the Koliba hill has existed since 1996.
It has a length of 360 meters and there is a 7 meters long tunnel and one jump.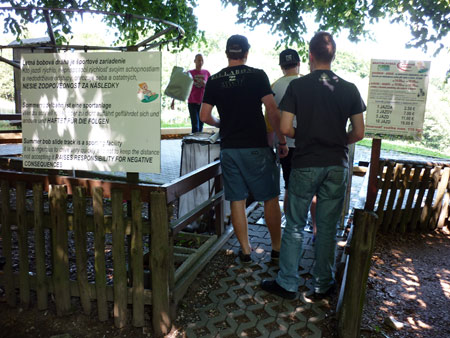 The track is a favorite place for people from Bratislava and for Bratislava visitors.
Opening hours:
Sat. and Sun 10:00 to 18:00.
During holidays and in July and August open daily 10:00 - 18:00.
Groups: minimum 25 rides and 5 participants, order one day in advance.
Track does not work during rainy weather.
Rates in 2016:
1 ride: 3 EUR
3 rides: 8 EUR
5 rides: 12 EUR
10 rides: 20 EUR
Contacts:
Phone: ++421 918 683 202
Email: ba.bobova@gmail.com
Transport:
Trolleybus No. 203 to the end stop, then walk 1.5 km up to hill to Koliba. Cars can ride up to Koliba and Kamzik Tower.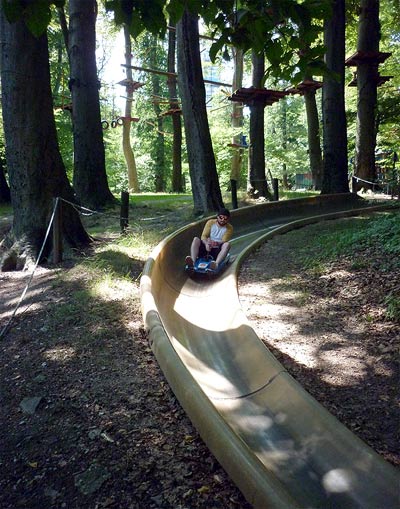 It offers fun for both - children and adults.
More information:
Online Bratislava Guide
Published: 2005-05-05
Updated: 2005-05-05
© Copyright 1998 - 2018, Panorama.sk
All rights reserved. Any publishing or further dissemination of press releases and photographs from resources of Panorama.sk without prior written approval by Panorama.sk constitues a violation of Copyright Act.
Partners of Panorama.sk sometimes place small data files called cookies on your device. By using Panorama.sk you agree to the placement of cookies on your device.