Bojnice - the castle, ZOO and therms

The town of Bojnice is a very popular tourist site. This spa town is well known for its Bojnicky Zamok Castle. The romantic castle with medieval roots was reconstructed at the end of 19th century and looks like the French Loire River castles.


Visitors of the castle admire the late-Gothic altar from the mid of 14th century. Besides artistic and historical exhibition, the castle is a venue of annual International Festival of Ghosts and Spirits. (At the end of April and beginning of May). The festival features live performances and music. There are other activities at the castle - Night Tours, Valentines Weekends, Castle Fairytales, Summer Music Festival, Knights Days and Christmas at the castle.
For more info see Bojnice Castle website.

There is a beautiful spa park in the Bojnice. There is a ZOO just near the park.

The local mineral springs were known in the medieval age, so Bojnice spas have a long tradition. There are indoor and outdoor thermal pools.
More information: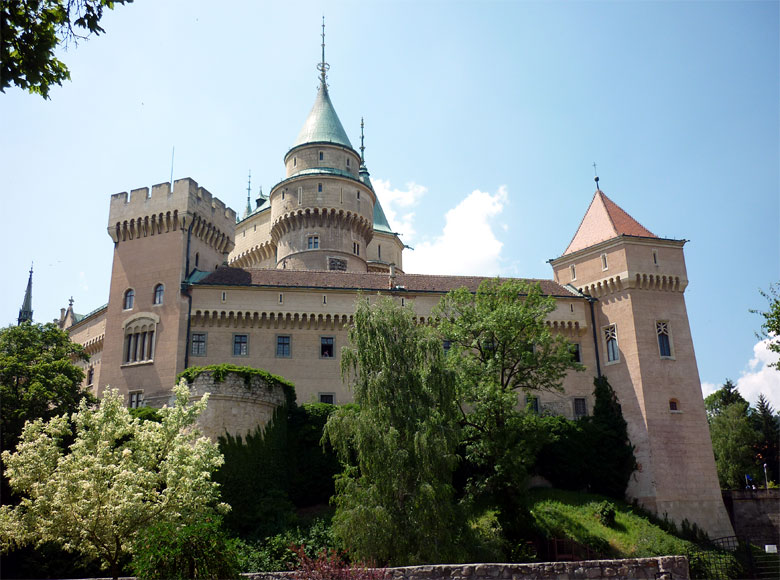 Blizke a vzdialene Bojnice
Published: 2005-07-11
Updated: 2005-07-11
Categories: Trips, walks - Trips, walks - Bratislava and Surroundings