Cerveny Kamen Castle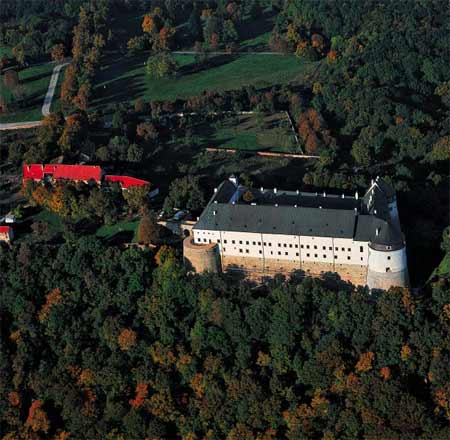 The National Cultural Monument Cerveny Kamen Castle

There are only two non-ruins castles around Bratislava. The first one is the Bratislava castle that was rebuilt in the last century and the second one is the national cultural monument Cerveny Kamen Castle.
Cerveny Kamen (Redstone) is situated in the picturesque surroundings of the Small Carpathians Mountains (Male Karpaty) and through its advantageous position and unique collections is one of the most visited castles in Slovakia. Its distance to Bratislava is 28 kilometers only..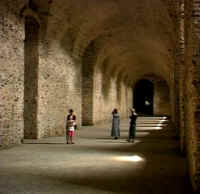 Cellars in the Cervený Kamen castle. Author / source: SNM.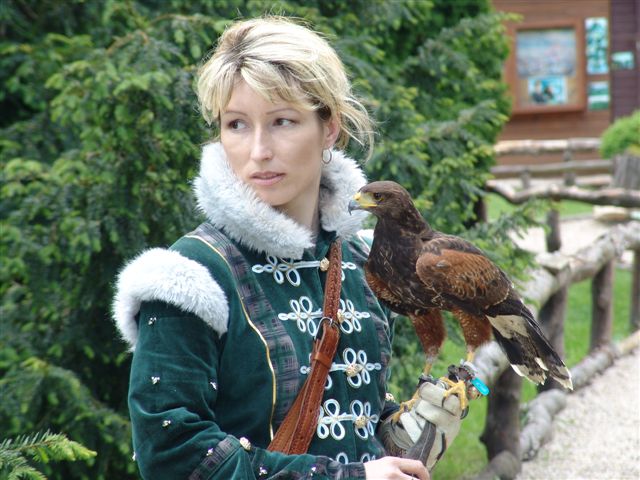 Author / source: Sokoliarsky dvor Artur
Attractions
There is a museum at the castle, which makes available records of the development of the residences of the aristocracy from the 16th century to the beginning of the 20th century. A part of the museum is exhibition of historical arms.
Cellars of the Cerveny Kamen Castle, remnants of the Fugger family era, represent with their extensiveness, ingenious architectonic design and connection of individual halls a work of immense value, unrivalled in Slovakia. Guided tours last approximately 1.5 hours.
Within the castle complex, you can visit the ASTUR Falconry, open daily except Monday. A further atraction is horse and ponny riding, and carriage trips around the historical park.
More info - Cerveny Kamen Castle website: >>
How to get there:
From Bratislava via the route No. 202 it is only 28 kilometers to the castle. Cities, and villages on this route are part of the Small Carpathian Wine Route: Svaty Jur, Pezinok, Modra. After Modra the castle is visible on your left. In Casta village turn on the left to Pila village. The castle dominates over the village. There is an unpaid parking just in front of the castle.

Send a comment
More information:
Trip Tips to Bratislava and Surrounding
Published: 2015-01-15
Updated: 2015-01-15
Categories: Trips, walks - Trips, walks - Bratislava and Surroundings