Devinska Rocks - Bratislava
Skalky v Stokerauskej vapenke, ktore byvaju castejsie oznacovane nazvom "Pri Technickom skle". Zoznam vsetkych tras je na stranke Jamesaka.
Skalky tvori jaskynny - sintrovy vapenec. A ten je krehkejsi, ako napriklad pajstunsky vapenec. Niektori skuseni lezci, ako napr. Jaster - Lubo Galansky, neodporucaju zaciatocnikom kvoli krehkosti skaly na Technickom liezt. Podla Jastera je kvoli sintru sporna kvalita istenia.
Inac, viacere casti steny vyzeraju ako zachovane casti jaskyne. Napriklad v Kvaplovom poli je pasaz, kde sa naozaj lezie po kvaploch.
Pokial mate nejaku informaciu k snimkam a trasam, napiste.
Na starsich snimkach nevidno nove istenie, ktore na skalach pribudlo v roku 2010.

Pripojte komentar, poslite fotky
More information: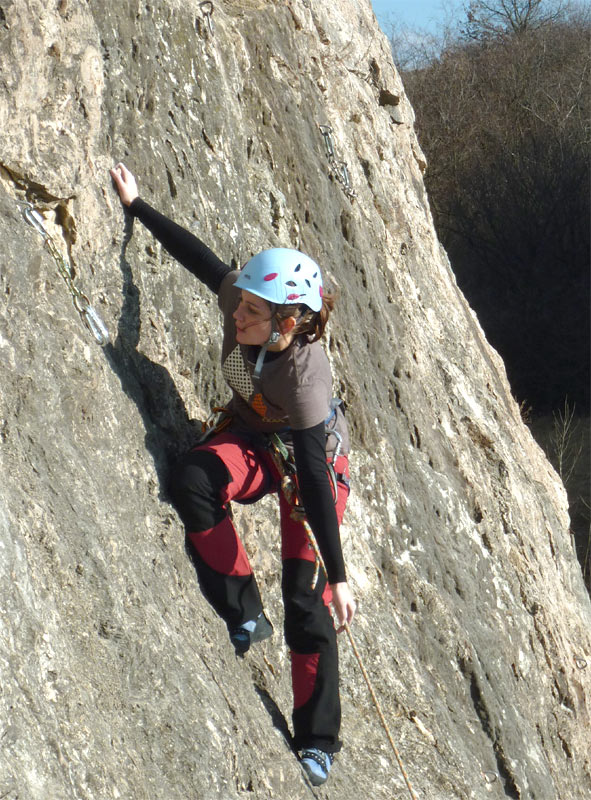 We have started spring climbing season 2012 in Bratislava in February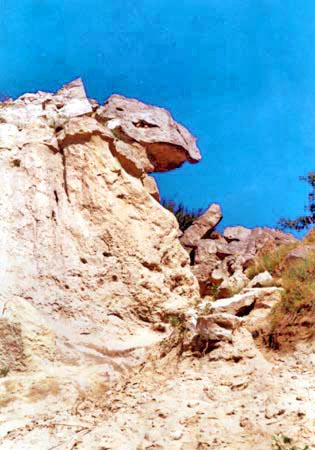 The village Devinska Nova Ves and Devinska Kobyla Mt.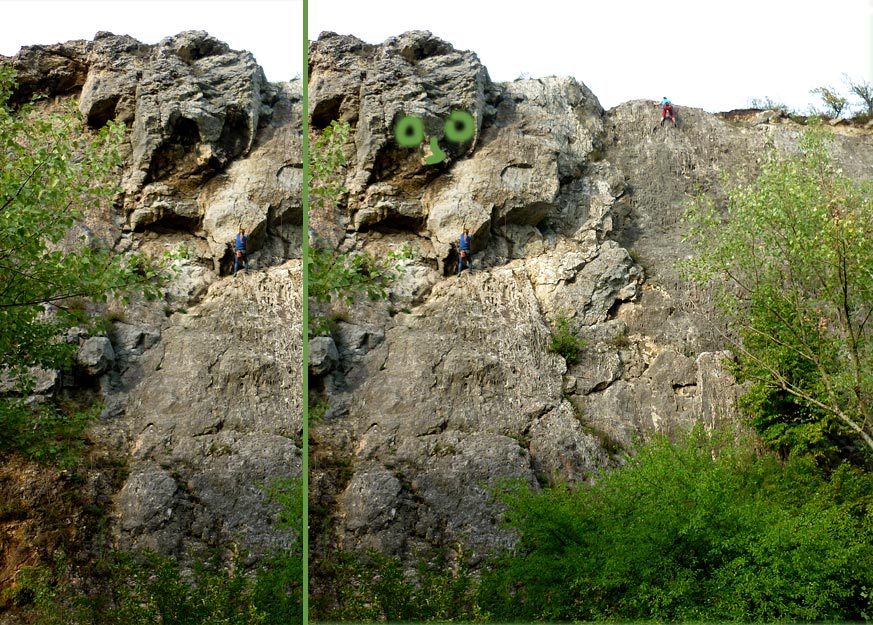 Pozvanka na Predpitevny pohovor
Jul 2012
V niektorej z ciest cislo 12 az 14 (Svieckova 4+, Stredna 4+, Lahodka 4+) je osie hniezdo. Priblizne na zaciatku poslednej tretiny. Neodporuca sa vlozit don prsty.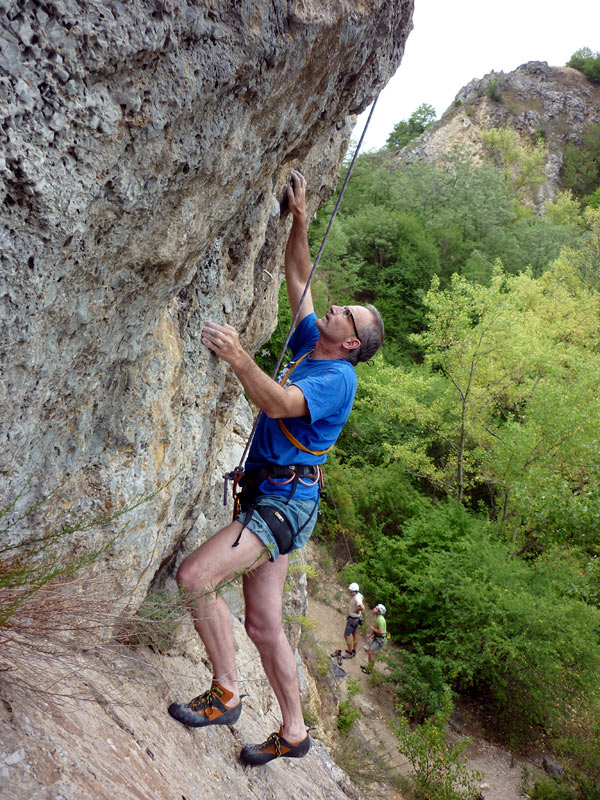 Vegetarianska (6).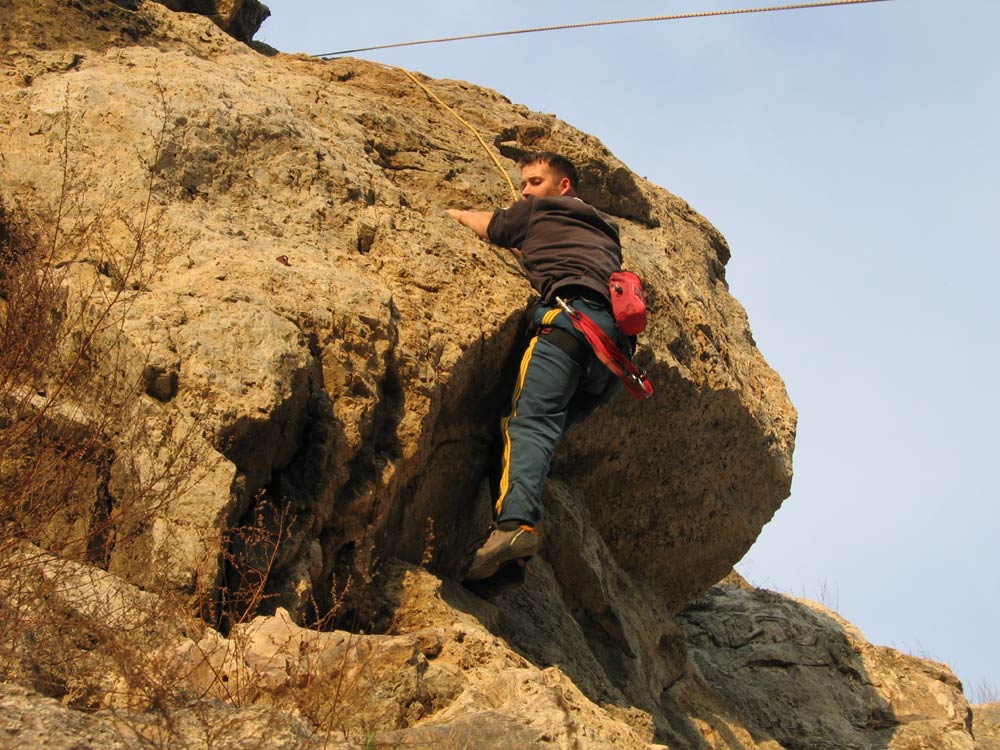 Letecka 6 - Stokerauska vapenka (Technicke sklo), right variant.
Letecka 6 - Stokerauska vapenka (Technicke sklo), right variant.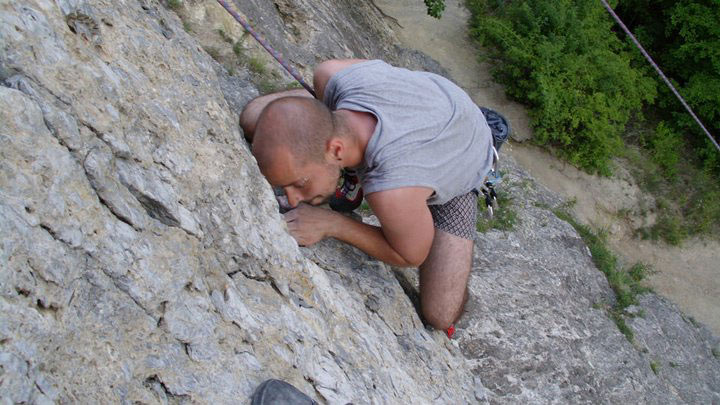 Letecka route again.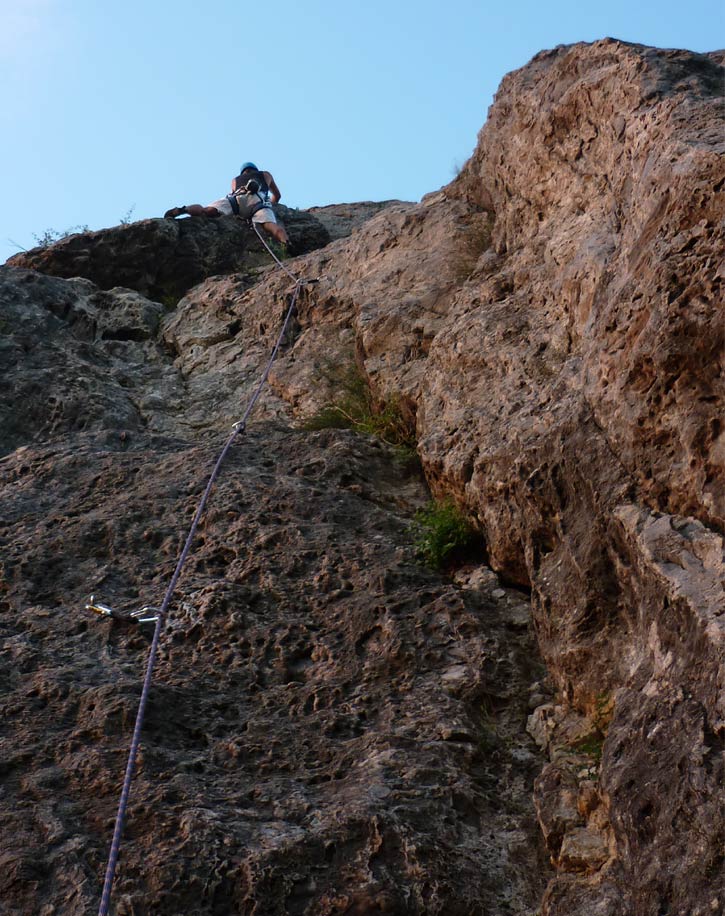 Diretissima 5 - Stokerauska vapenka (Technicke sklo). V ceste su dva male nenarocne previsy. Ten prvy pri tretej expreske sa mi zdal byt tazsi ako previs nad nim, ktory je exponovanejsi. Este v aprili 2012 bol hore len stary zlanak, v lete uz pribudli aj dva borhaky, ktore mozno pouzit na zlanenie. (vb)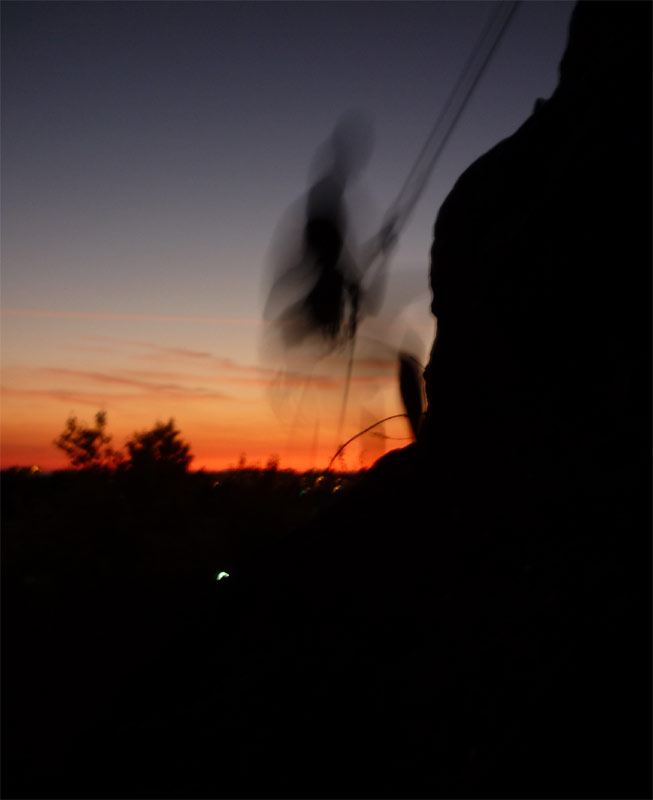 Abseiling at Sunset.
Published: 2010-10-01
Updated: 2010-10-01