Results of Parliamentary Election 2012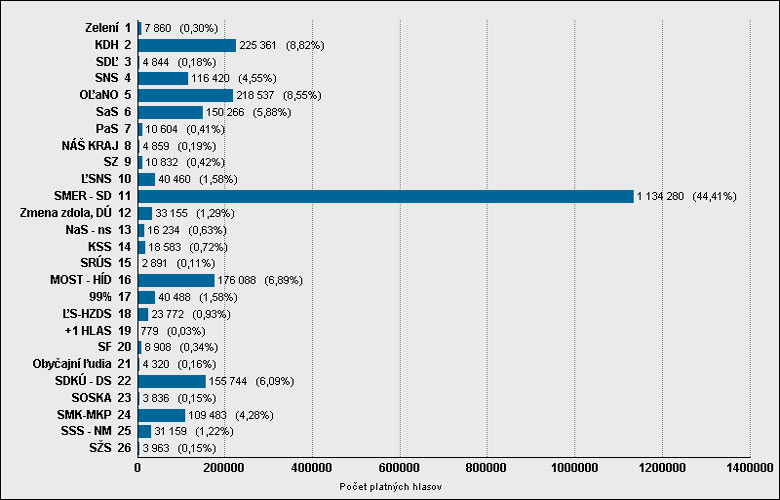 Results of the election by the Slovak Statistical Office
For more information go to our News page.
General information by the Statistical Office, lists of candidates, results.
Find information on a candidate Use the GOOGLE to find information on a candidate. Put a name and surname in searching field.
© Copyright 1998 - 2018, Panorama.sk
All rights reserved. Any publishing or further dissemination of press releases and photographs from resources of Panorama.sk without prior written approval by Panorama.sk constitues a violation of Copyright Act.
Partners of Panorama.sk sometimes place small data files called cookies on your device. By using Panorama.sk you agree to the placement of cookies on your device.