Trip to Jahnaci Stit Peak in the High Tatras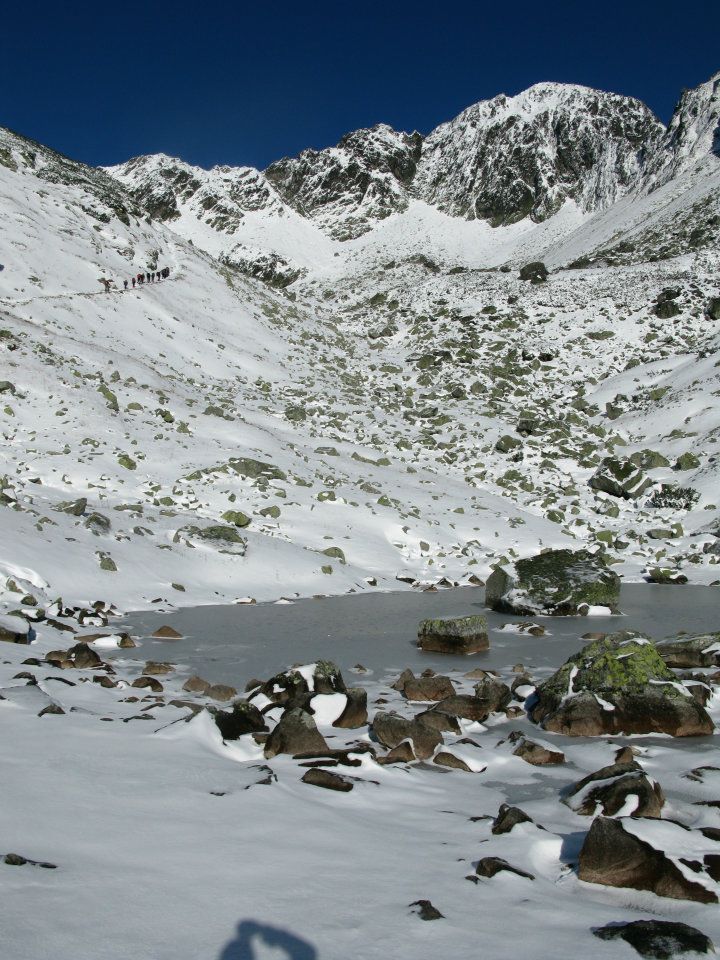 Vystup na Jahnaci stit (2230m) vo Vysokych Tatrach v prvom jesennom snehu. Konal sa osmeho oktobra na stretnuti Slovenskeho vysokohorskeho turistickeho spolku. Zopar fotiek prinasame v Panorame.sk vdaka univerzalnemu turistovi - ferratistovi, lezcovi, cyklistovi i vodakovi Petrovi Caradskemu (Carovi). Caro o vylete povedal:
"Vystartovali sme v piatok o 22:40 z Tatranskych Matliarov. Smer Chata pri Zelenom plese. Na chatu sme dorazili za slusneho snezenia asi o druhej v noci. Rano okolo osmej sme vysli pred chatu a rozhodli sme sa pre Cervene pleso s tym, ze potom sa uvidi. Kedze sneh este poriadne nedrzal, tak sme si vybrali istejsiu trasu - Jahnaci stit. Vystup trval asi tri a pol hodiny, bolo nas vela a tahalo sa asi pät fixnych lan. Povodne sme chceli ist v nedelu na Kozi stit, ale v noci nasnezilo dalsich 20 centimetrov snehu a vystup by bol velmi riskantny. Napokon sme sa nasli v Slovenskom raji."
© Copyright 1998 - 2018, Panorama.sk
All rights reserved. Any publishing or further dissemination of press releases and photographs from resources of Panorama.sk without prior written approval by Panorama.sk constitues a violation of Copyright Act.
Partners of Panorama.sk sometimes place small data files called cookies on your device. By using Panorama.sk you agree to the placement of cookies on your device.