Trip to the Korlat Castle

A medieval castle ruin was built in the mid-13th century. As a royal castle it protected the western frontier of the Kingdom of Hungary.
There are only ruins nowadays. Trees, so lovely in cities, have devastated walls and towers.
The last walls in the courtyard.

There are remains of the tower on the top of the castle area.

There is one technical attraction nearby. The first Slovakia wind-power station. The four big wind roses are visible from the castle.
How to get to the castle
By car from Bratislava by highway D2 till Lozorno. From Lozorno ride in northern direction till village Cerova. Then turn right to another village Rozbehy. (About 61 kilometers.) Keep the way through Rozbehy and stop near the tourist cottage, about ten minutes from the castle. The yellow tourist sign shows where to go. Less then 10 minutes of walk are needed to achieve the castle.
ib

Send a comment
More information:
Online Bratislava Guide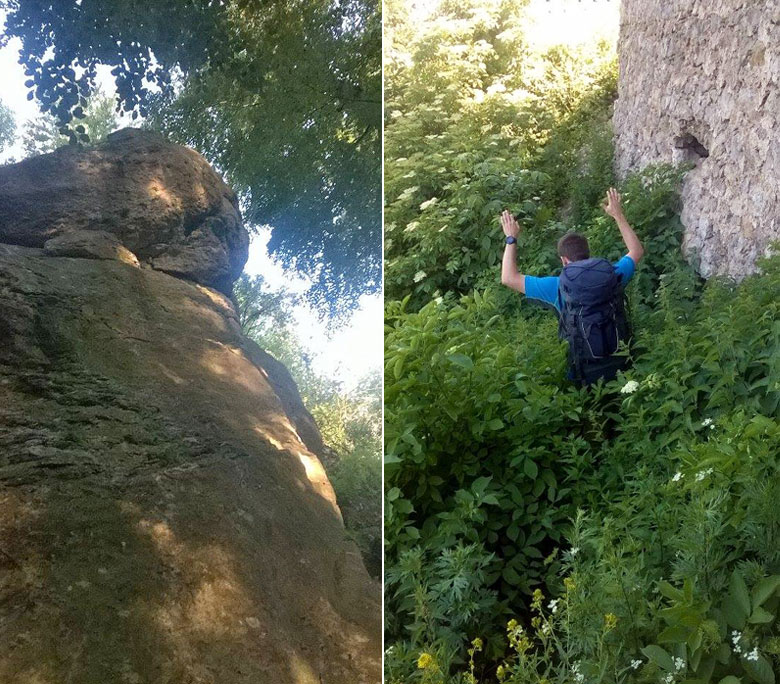 Lezenie na Korlatku
Published: 2005-05-11
Updated: 2005-05-11
Categories: Trips, walks - Trips, walks - Bratislava and Surroundings