Maskarons at the Pajstun Castle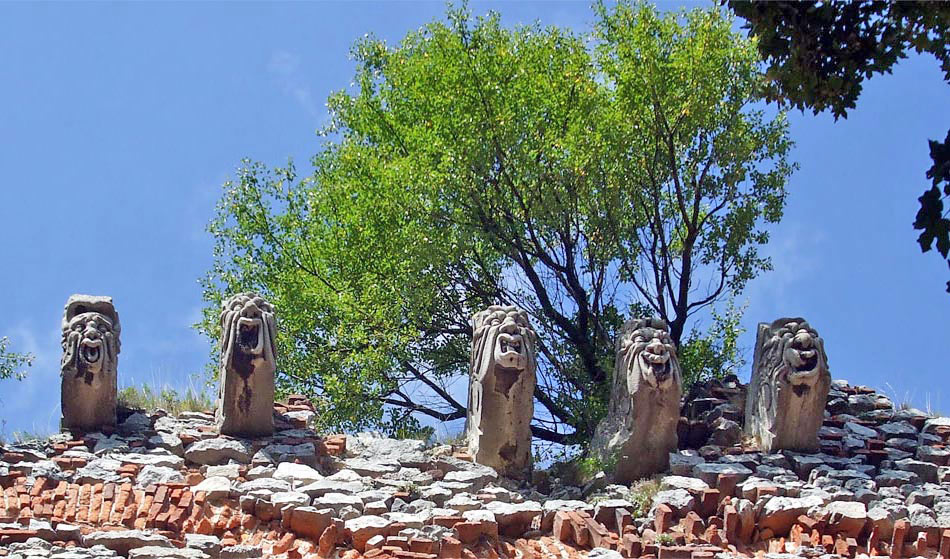 Pajštúnske maskaróny kedysi mali odstrašovať nevítaných návštevníkov hradu. Dnes sú v jeho zrúcaninách všetci návštevníci vítaní a maskaróny ich môžu len priťahovať.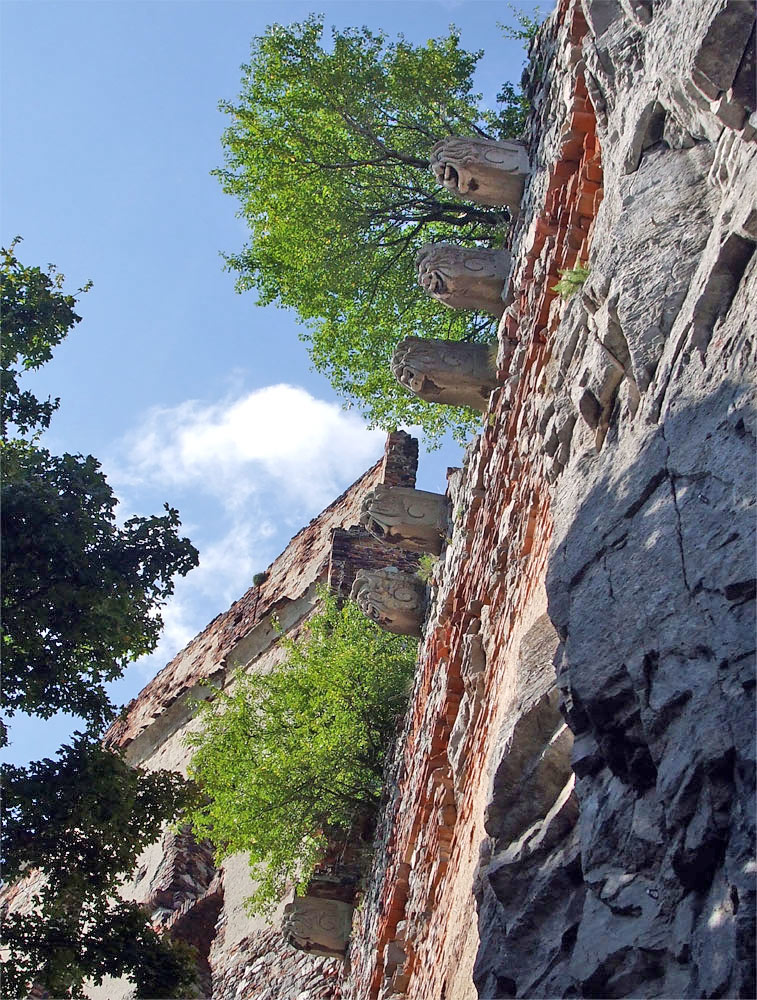 Maskarónov je dokopy v murive zachovaných šesť, pričom päť z nich je pekne pohromade a jeden osamel, pretože niektoré z niekdajšieho radu maskarónov už boli zničené. Siedmy z maskarónov leží dole na chodníku pod hradbami a každý okoloidúci si ho môže ohmatať. Je otlčený, takže už nemožno presne identifikovať výraz jeho tváre (alebo papule). Zaujímavé je, že väčšina maskarónov má ohyzdné úšklabky, podobne ako mávajú chrliče v starých gotických stavbách. Ale jeden z pätice, druhý sprava, sa veselo šklabí. Možno je to úsmev, a možno úšklabok určený nezvaným prišelcom: len poďte, nech si na vás zgustneme.
Maskarónov, ktoré zrejme podopierali nejaký arkier bolo pôvodne zrejme deväť. Na hrad pribudli počas jeho renesančnej prestavby okolo rokov 1640 až 1650. V literatúre sa píše, že podobný maskarón je aj na Bojnickom zámku. Majiteľ oboch hradov bol ten istý - úspešný politik gróf Pavol Pálffy IV a v jeho službách bol v tom čase taliansky staviteľ Filiberto Luchese. Kto bol autorom maskarónov, však známe nie je.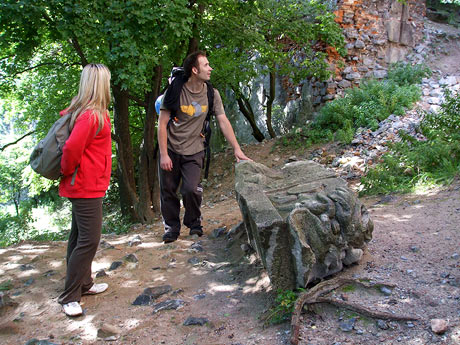 More:
Published: 2010-08-29
Updated: 2010-08-29