K2 - a new climbing hall in Bratislava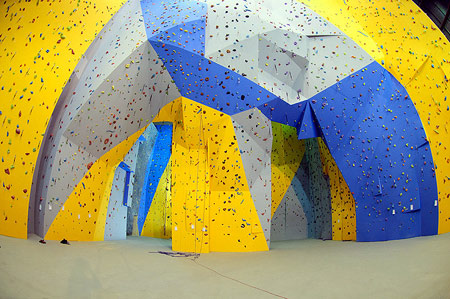 A new climbing hall was open in Bratislava. In comparison with older Vertigo hall, the K2 has higher walls - up to 15 meters, but less climbing routes. There is a better heating system in Vertigo than in K2. But the K2 is only starting up and has got bigger dimension.
K2 web site : www.lezeckastena.sk
Info by: Vlado Bibel
More information: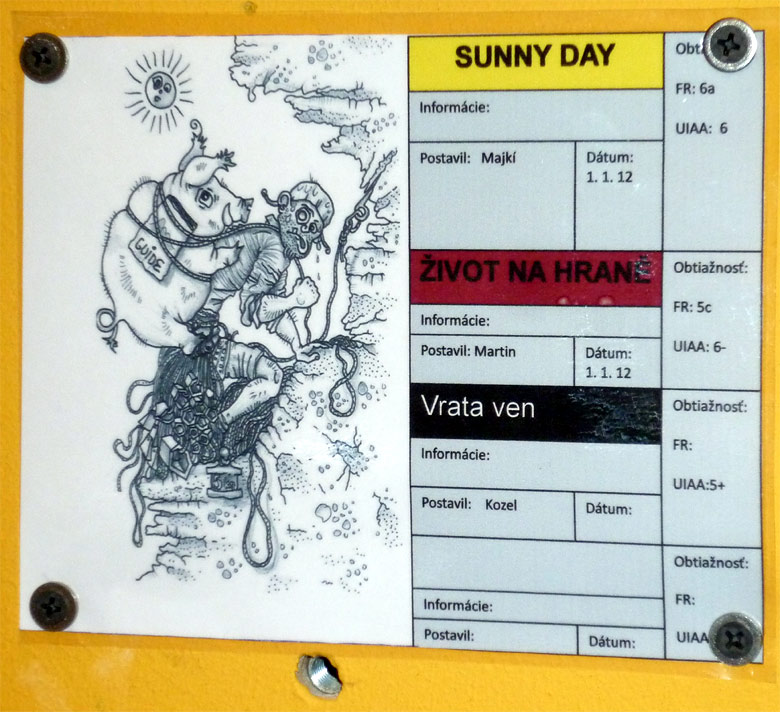 Cartoons in Climbing Hall K2 in Bratislava - III.

Your comment
Koberec pribudol (Vlado, 18.2.2013)
Tak v Kadvojke pribudol pod niektorymi stenami aj koberec, uz je to lepsie.
Este k tej ilustracnej snimke - trocha klame pod vplyvom "zaoblujuceho" efektu sirokouhleho objektivu. Steny, napr. tie popredne zlte pasma vlavo i napravo nie su take previsnute, ako to zobrazuje snimka.
© Copyright 1998 - 2018, Panorama.sk
All rights reserved. Any publishing or further dissemination of press releases and photographs from resources of Panorama.sk without prior written approval by Panorama.sk constitues a violation of Copyright Act.
Partners of Panorama.sk sometimes place small data files called cookies on your device. By using Panorama.sk you agree to the placement of cookies on your device.