Climbing with Veronika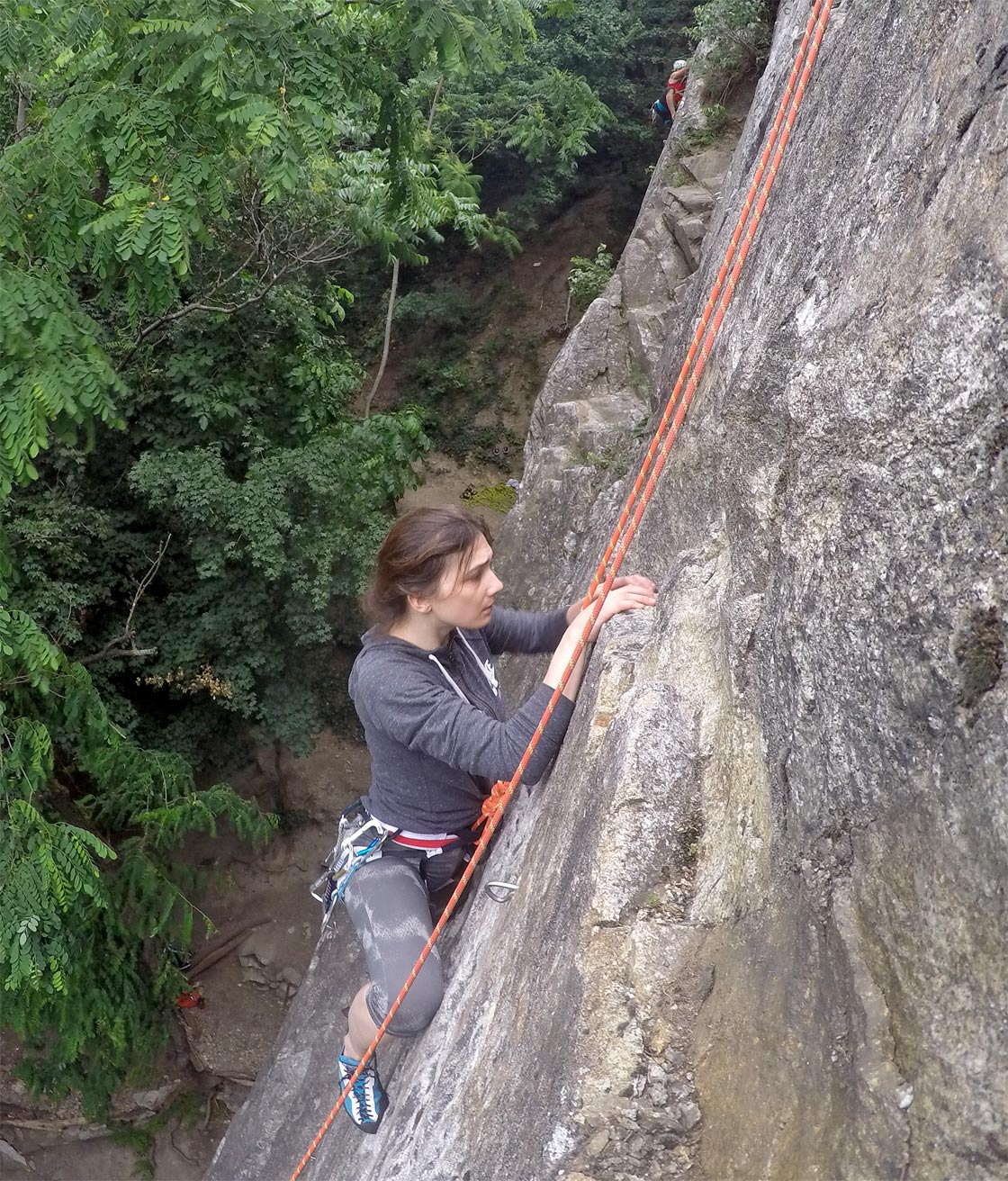 Exploring the rock.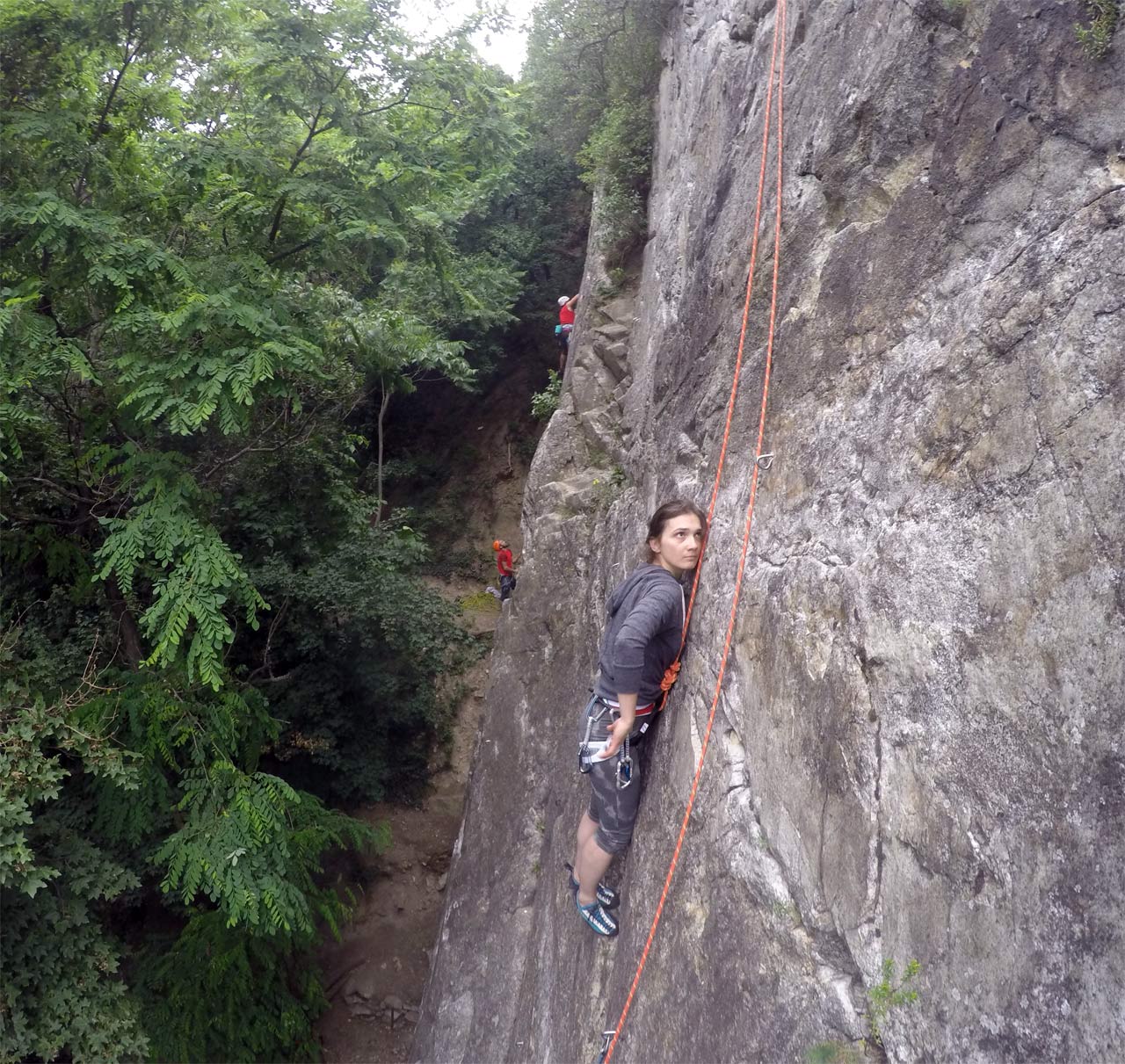 Listening the rock.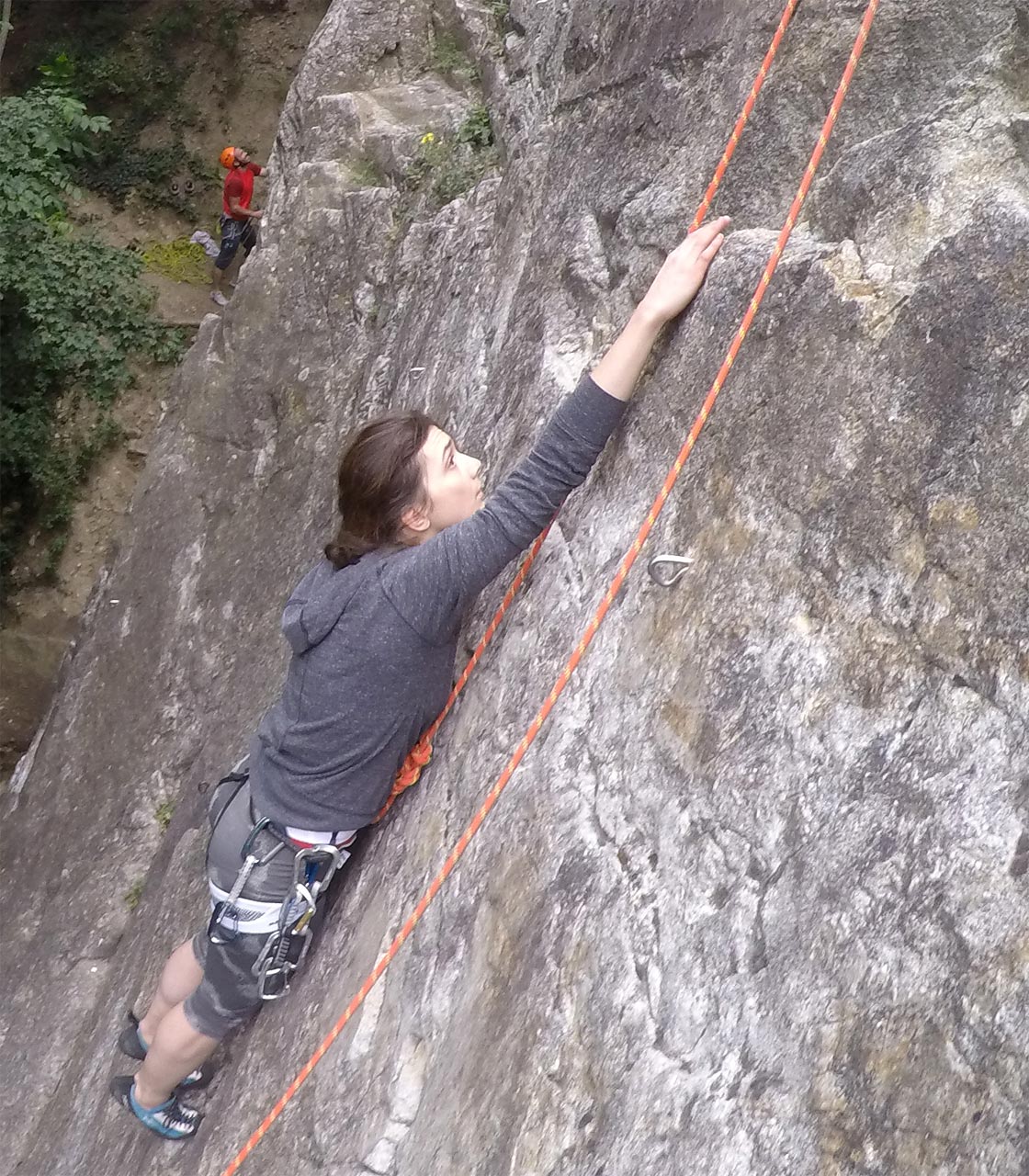 Measuring the rock.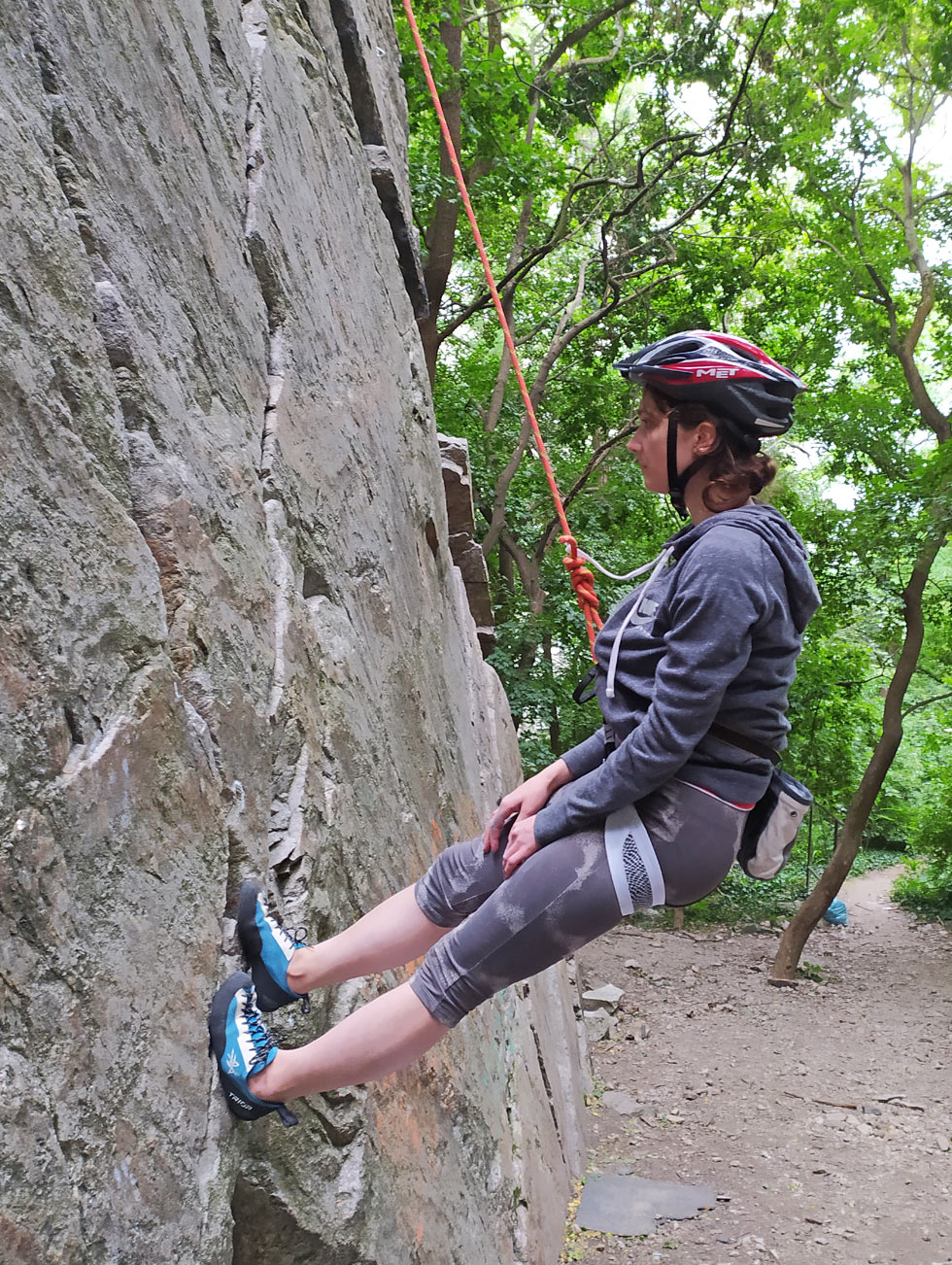 Veronica hypnotizes the wall. Interestingly, it helped. She finally climbed the Diretka Route.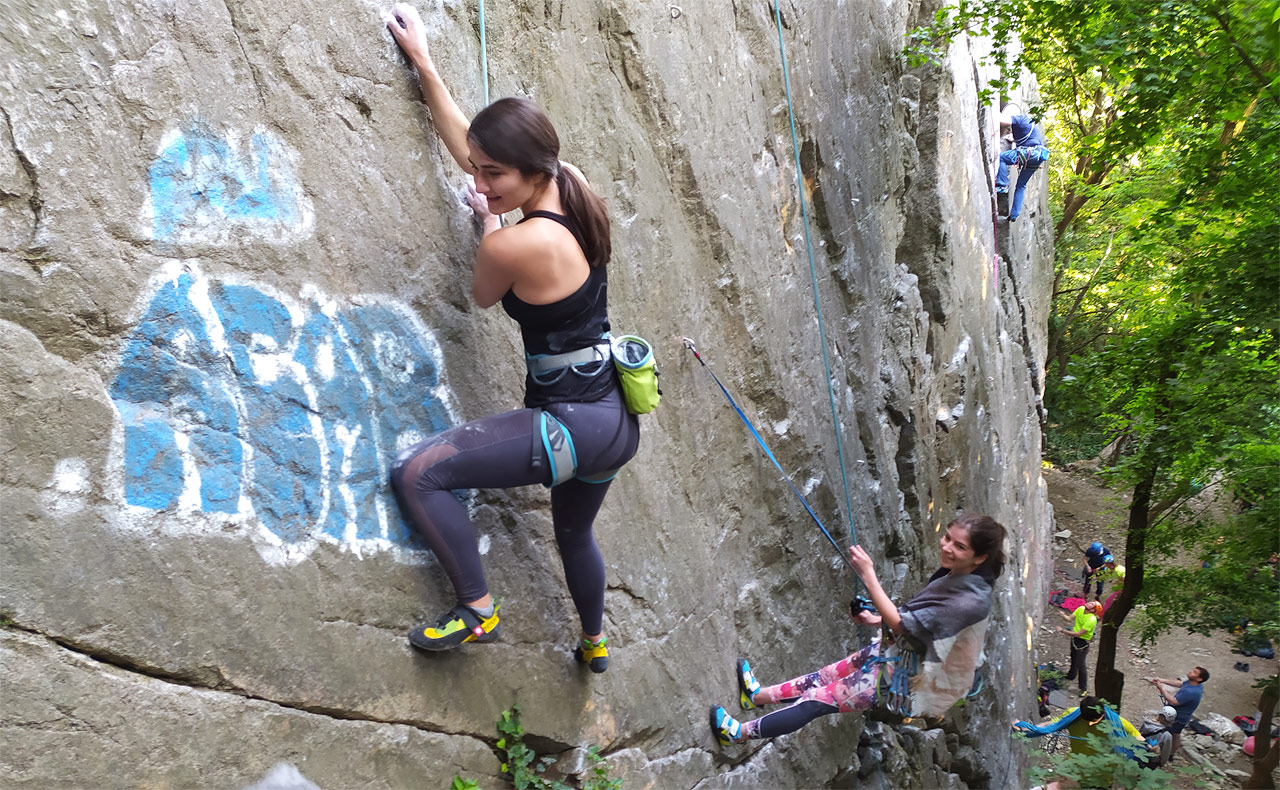 There are rush hours in the afternoon on a working day at Platna slab.
You can sometimes see such a rope snake there.
The Platna Slab is located almost in Bratislava City center. A lot of climbers have fun there.
Photos by: Marek Munka, Vlado Bibel
Skalu treba dobre preskúmať.
Published: 2020-06-20
Updated: 2020-06-20
Categories: Climbing