Slovak Language for Foreigners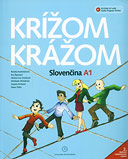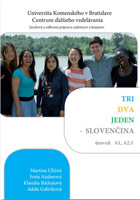 Sold out in 2020: Tri, dva, jeden - slovencina - uroven A1
Tri, dva, jeden - slovencina - uroven A2.
Textbooks and workbooks with CDs published by Centrum dalsieho vzdelavania at University Comenius. Replacemnet for Hovorme po slovensky series textbooks uroven (level) A.
Hovorme spolu po slovensky! B1 - edition 2016.
Hovorme spolu po slovensky! B2 - edition 2017.
Slovencina ako cudzi jazyk - Hovorme spolu po slovensky
Slovak as a Foreign Language - Let's Speak Together Slovak - 2 volumes of textbooks, workbooks and audio CDs for the A1, A2, B1, B2 levels (beginners and intermediates). The textbook is composed in a communicative way without an intermediary language. These textbooks are replaced by Tri, Dva, Jedna series of textbooks.
Pravidla slovenskej vyslovnosti
The 2nd edition, 2009. Slovak ortoepic dictionary - ie. dictionary of Slovak pronunciation.
Slovak for you
The textbook is designed as a university textbook for intensive or regular language courses, as well as for any other Slovak language classes for beginners and intermediate studies. In English language.
Colloquial Slovak
Textboook and CDs for English speaking beginners.
Textbooks and handbooks in Slovak language for Slovak basic and high schools (page in Slovak)
More Slovak language textbooks and books about the Slovak language - online shop
Slovak dictionaries - online shop
Advertisement: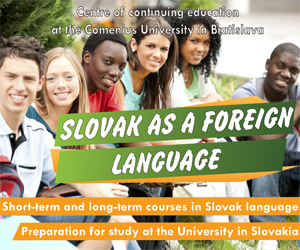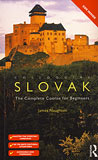 More information:
Cudzincom sa paci melodia slovenciny, ale trapia ich slova krk, prst, zmrzlina...
Back to Slovakia page: >>
Published: 2010-03-26
Updated: 2010-03-26