Bratislava City Facts and Backgrounds

Where is Bratislava
Bratislava, capital city of the Slovak Republic, is situated in Central Europe. It is stretching on both banks of the Danube River, the second biggest river in Europe, and at the foot of the mountains of Small Carpathians (Male Karpaty). Bratislava spreads at borders of three countries, neighboring with Hungary in the south and Austria in the west. In administrative terms, the town is divided in 5 districts and 17 city parts.
Basic data
Area: 367.9 square km
Population in Bratislava Region (wider Bratislava agglomeration): 602,436 (by the Statistical Office of the Slovak Republic according to Population and Housing Census 2011).
Position: 17°7´of eastern longitude, 48°9´of northern latitude
Elevation above the sea: 126-514 m above the sea level
Time zone: MET
Average gross wage in Bratislava in 2016: EUR 1,403. (By Paylab.com) In the 1st half of 2016, the average nominal monthly wage of an employee in economy reached EUR 884. (By Statistical Office of the SR.)
Interesting facts from FB discussions:
This Eastern European city supposedly attains 180% of the EU average GDP per capita... (GDP in Bratislava in 2013 by Eurostat: 33,300 EUR per capita.)
...the Bratislava region has about 600 000 inhabitants - i.e. about 400 000 workforce. However, about 650 000 people work here. So you have a lot of GDP and few "capitas" in the denominator. I think this explains about half of the unusually high GDP per capita. Without making any particular household extra rich... The GDP does not include commuters and those who live in Bratislava without a formal registration (and therefore are not counted in the population statistics).
Weather

Bratislava is located in mild climate zone of continental nature, which is characterized by distinct differences between temperatures in summer and in winter as well as by 4 seasons of the year taking turns. Within the past years, however, transition of winter to summer is almost without the spring transition in Bratislava, whereas it happens in Bratislava that winter weather with average temperatures around zero degrees Celsius abruptly changes into summer from one day to another one. The same applies to transition of summer to winter, which happens quickly, whereas autumn is usually little distinctive and short. Till 2005 snow cover had been scantier than it used to be. But in 2005, even in the beginning of March, there was a lot of snow in Bratislava. There was again almost no snow in Bratislava in Winter 2013 - 2014.
Before your trip, we recommend to follow local weather report.

Bratislava - a city of history, culture, wine and young people
The following information was published by Bratislava municipality.
Bratislava, the capital city of Slovakia and entrance gate to this small, central European country, is one of the most prominent tourist destinations in Slovakia. Bratislava is not only a city of history, culture, delicious gastronomy and wine but also a city where you can relax and have a great time.
Bratislava is a city with a long history and an exquisitely renovated historical center brimming with baroque palaces, fountains and romantic streets. Like Budapest and Vienna, Bratislava was also a coronation town. The most flourishing period was an almost three hundred year period starting in the second half of the 16th century when the city was the coronations site for Hungarian kings. The most prominent aristocratic families had their seats here, trades were developed, and great artists such as Mozart, Beethoven and Liszt gave guest performances here. People of various nationalities, in particular Slovak, German, Hungarian, Jewish and others, coexisted here. In the 13th century the German people named the city "Pressburg", the Slavic people renamed it to "Presporok", while the Hungarians used the name "Pozsony". Bratislava has been an official name of this cosmopolitan city since 1919.
Bratislava is traditionally a city of excellent cuisine and delicious wine. Just as it is with the mixed families living in Presporok, Bratislava cuisine also shows influences of Slovak, Hungarian and Jewish cuisine. The influence of nearby Vienna is evident as well. Because of this multicultural history of the city, we speak about Presporok's cuisine rather than Slovak. In the surroundings of Bratislava, wine growing and making had their place from early times. On the sunny slopes of the Small Carpathian Mountains grapes have been cultivated since very early times - people have enjoyed wine here since 200 - 300 years BC. The wine-growers from Presporok supplied the royal wine cellars with their wine. The tradition of good cuisine and excellent wine has returned to Bratislava again.
More information: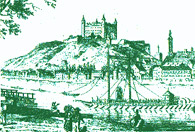 Bon appetit, dobru chut, Bratislava!
Easy Bratislava / Bratislava Facile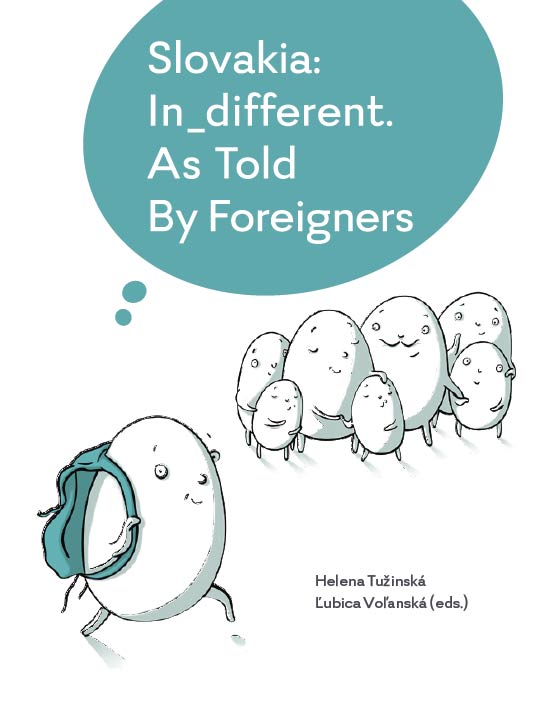 Slovakia In-different. As Told By Foreigners

Bratislava is a city of culture. The Bratislava Music Festival, Bratislava Jazz Days, the Opera and Ballet of the Slovak National Theatre, concerts by the Slovak Philharmonic Orchestra or the Summer Festival of Culture and Arts represent a great cultural experience every year. Many cultural institutions are based here, e.g. the Slovak National Gallery, the Slovak National Museum, the City Museum, the Gallery of Bratislava City and many other museums and more than 20 galleries offering the art of ancient artists as well as modern ones. Events organized outdoors are also very popular. For example, the regular coronation ceremony attracts thousand of visitors, a similar number as Bratislava's New Year's Eve celebrations.
Those who enjoy sports and exercise can also find some events in the city and its environs such as romantic walks at Zelezna studienka or Koliba, rafting in Cunovo, cycling tours. Bratislava is a city on the Danube River. There are plenty of possibilities of paddle tours around Bratislava.
For children there is the International House of Art for Children BIBIANA and a Dinopark located in Bratislava ZOO.
For more information see our Tips for trips in Bratislava and surroundings.
With eight universities and 60 thousand students, Bratislava is a city of young people. You will certainly notice this when you stroll out in the evening. In the center you can find many themes coffee bars, confectioner's shops, restaurants, clubs, nightclubs and bars. Bratislava is a very hospitable city: the people of Bratislava like entertainment and it is very easy to enter into conversation with them. So welcome to Bratislava and take a taste of the capital of Slovakia.
More information:
Online Bratislava Guide
Published: 2005-03-25
Updated: 2005-03-25
Categories: Cities, Regions - Slovakia