Bratislava - Picture Tour I.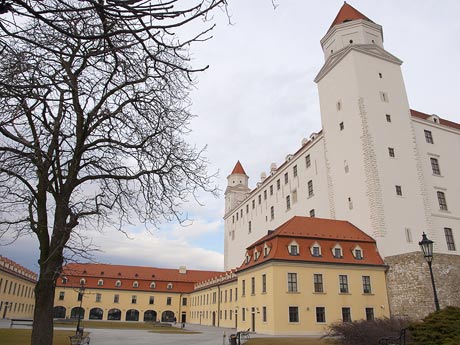 Bratislava Castle
Built on the Castle Hill it dominates the center of Bratislava and its towers became a symbol of the city.

The Castle from the Petrzalka, a part of Bratislava located on the right bank of the Danube River.
A view from the Castle - the Novy most and Petrzalka.

On the way to the Castle. Beblaveho Street.
The Museum of Historic Clocks is located in the House at the Good Shepherd (at right side of the picture).
More information: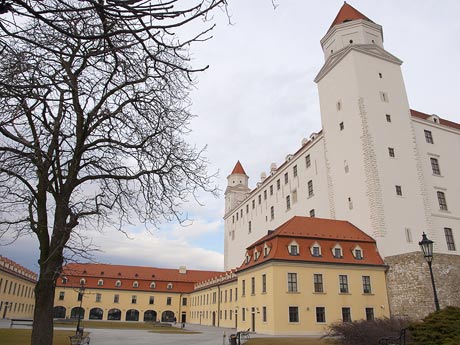 The Bratislava Castle
Online Bratislava Guide
Published: 2003-03-11
Updated: 2003-03-11
Categories: Photo Stories, Movies - Historical Attractions