Extreme Bratislava: Bridge Swing Jumps from the Lafranconi Bridge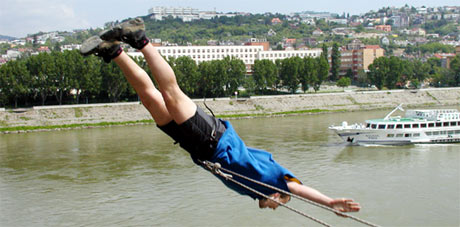 Jumps from the bridge are forbidden beginning 2021!
You will jump from a height of 18 meters above the Danube. First, you are flying in free fall, then you are swinging closely above the Danube River surface. Number one extreme event in Bratislava.
Bridge location: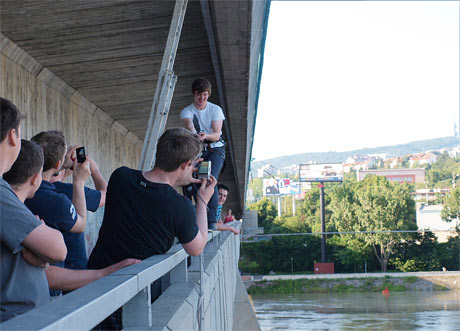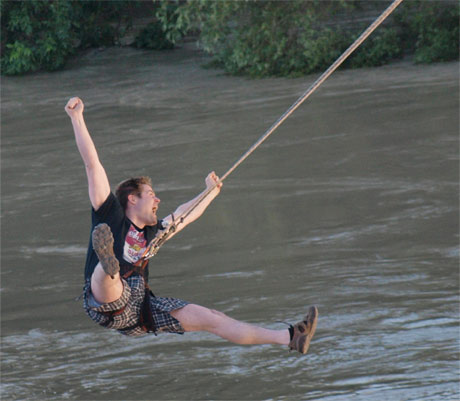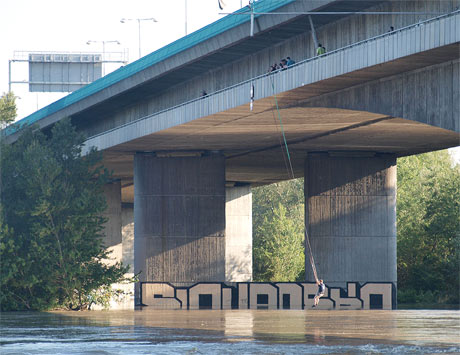 More information: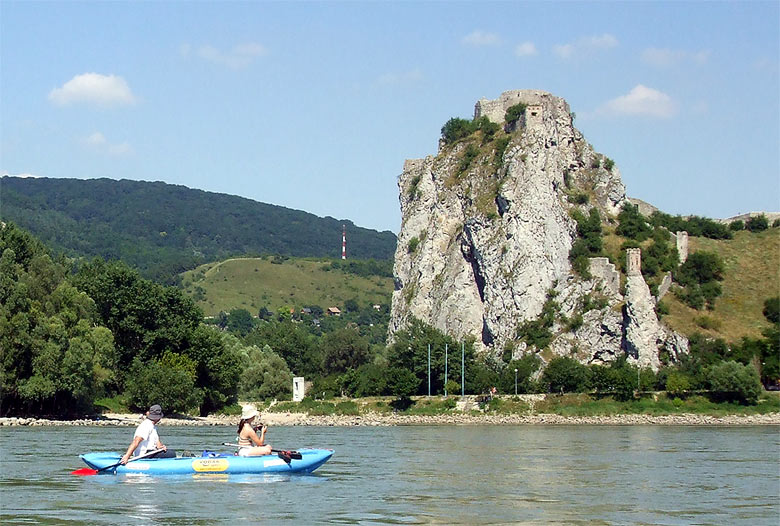 Sport Tips and Adventure Travel, Outdoor Activities
Published: 2010-06-06
Updated: 2010-06-06
Categories: Sporting Activities - Aviation, Parachuting