The Festival of Water Sprites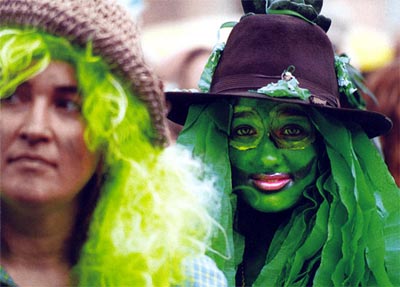 Water Sprites in Bratislave. Author / source: Združenie Devínska brána.
The Bratislava Festival of Water Sprites had been organized every year close to the Medard Day (8th June). After 2012 the festival had not been organized till 2017. This year the Festival invite you again on September 23.
Tradition is based on water sprite fairy tales and legend. The festival starts at 10:00 on Hviezdoslavovo Namestie Square.
Festival of water sprites offers a lot of attractions connected with a procession and proclamation of a contest of the best water-sprite mask, cultural program and fish soup cooking contest.
More information:
Trip Tips to Bratislava and Surrounding
Published: 2012-06-05
Updated: 2012-06-05
Categories: Trips, walks - Festivals and Celebrations, Mass Events