Lake Neusiedl is popular for surfers, cyclists and birdwatchers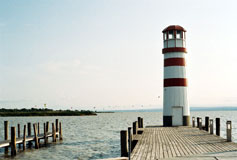 Lake Neusiedl (Neusiedler See) lies in the easternmost province of Austria - Burgenland, very close to Bratislava - only 60 kilometers.
With its unique flora and fauna, the transborder National Park offers rare plant and bird species as well as Asinara White donkeys, Grey Hungarian cattle and Mangalitza pigs, the appropriate protection and a natural habitat.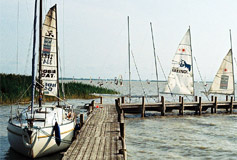 Alternatives worth seeing are the Natural Park of the Leitha Mountain Ranges and the untouched habitats of the Leitha River Meadows.
In 2001 the Lake Neusiedl region, which lies around the largest steppe lake in Central Europe, was proclaimed a UNESCO World Heritage Site and joined the list of 850 cultural and natural monuments worldwide. The region, with sections in both Austria and Hungary, encompasses an area of around 747km².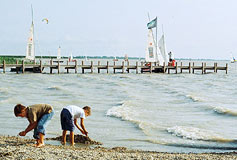 The town Podersdorf am See is a local center of tourism with generous bathing facilities. The shoreline around Podersdorf is one of the few parts of the Neusiedler See where access is not impeded by mud reed growth.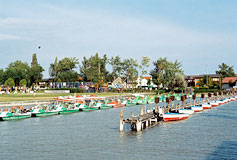 Founded in 1993, the biodiversity of the National Park Lake Neusiedl-Seewinkel makes it one of the most significant bird sanctuaries in Europe.
Ideal wind conditions and the Mediterranean climate make the Lake Neusiedl region a top destination for sailors, windsurfers and kite surfers. Lake Neusiedl also however offers numerous activities away from the water: cycling on one of more than 500km of marked cycling paths, a golf course, hiking trails, Nordic Walking and 150km of bridleways.

Send a comment
More information: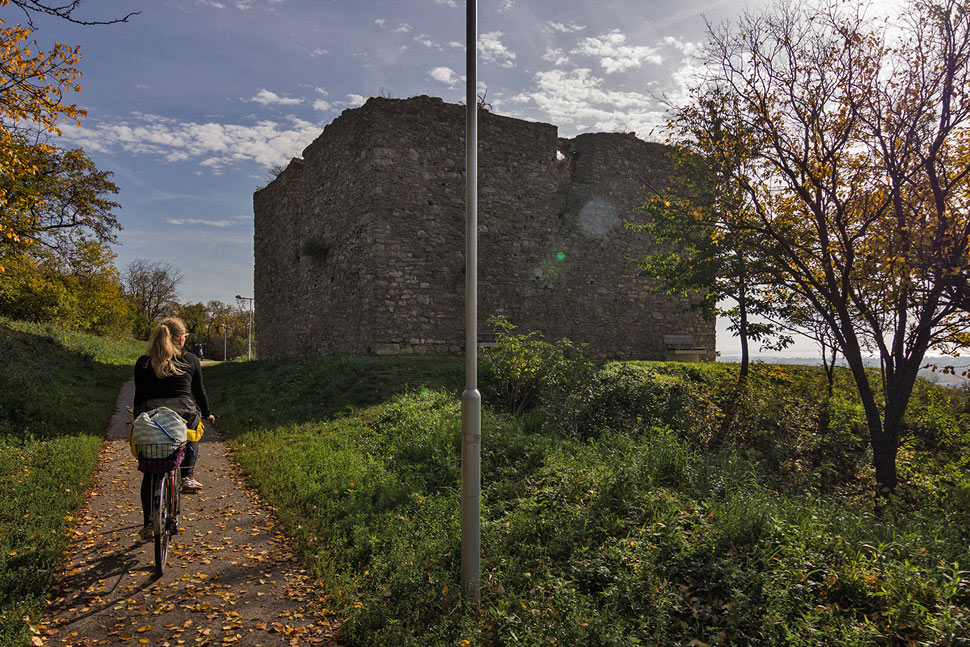 Neusiedler biking trip
Maps of Austria for Hiking, Cycling and Leisure Time
Online Bratislava Guide
Published: 2008-06-27
Updated: 2008-06-27
Categories: Trips, walks - Cycling