Skiing in Bratislava Surroundings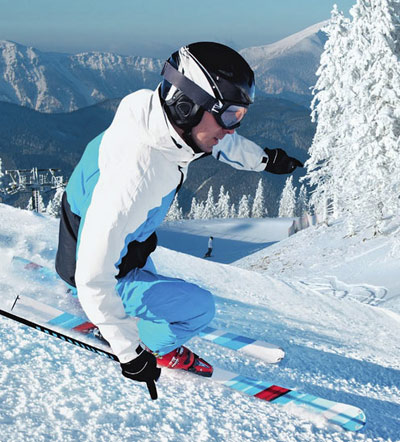 Stuhleck in Austria
Stuhleck, at Spital am Semmering has an altitude of 1.783m and is the highest summit of the East Alps situated in Styria and the largest ski resort in East Austria.
There are: 24 kilometers of ski runs, 12 ski lifts. Distance from Bratislava by a car: 1 hour and 40 minutes.
More information:
Webcams, Stuhleck skiing center, Austria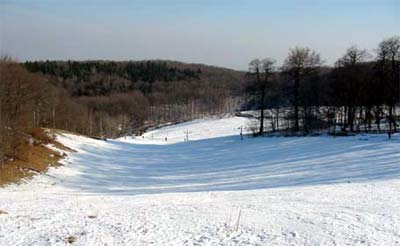 Skiing in Bratislava - at the Koliba area
There must be enough snow for a small lift to be running. See Zimne stredisko Kamzik page. (In Slovak only.)
Cvicna luka (The Training Meadow) is a ski slope at the Bratislava forest park, at the Koliba area, the hilly suburb around the Kamzik Hill (439 meters over the sea). Parking is nearby.
Contacts:
mobile: ++421 918 683 202.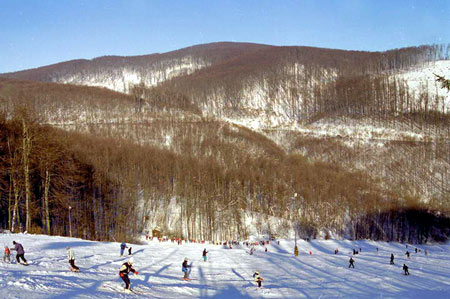 Skiing is in the Small Carpathians Mountains - the Pezinska Baba Hill, Zochova chata
Current information for both centers, site of LK Baba, in Slovak

Current information for Pezinska Baba in English - Holiday Info
Current information for Zochova Chata in English - Holiday Info
The Pezinska Baba Hill (527 meters above the sea) is in the Small Carpathians Mountains. The ski resort is about 20 kilometers from Bratislava, near the Pezinok town. There are three ski slopes, five ski tows, two running tracks (1,2 kilometers and 5 kilometers) and sled track. There is ski slope lighting and artificial snow on one ski slope.
Contact: ++421 33 640 2312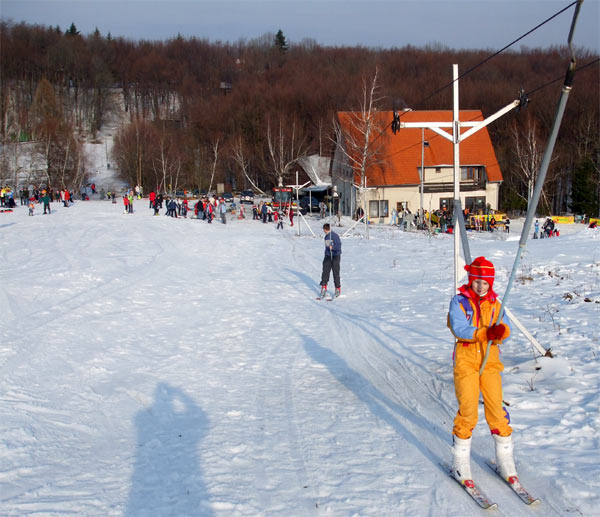 Zochova chata
Skiing resort Zochova Chata (425 meters above the sea) is about 35 kilometers away from Bratislava, it is near the Modra town, in Male Karpaty mountains. There are two ski slopes with ski tows and ski lighting.
Contact: +(0421)(33)6402312.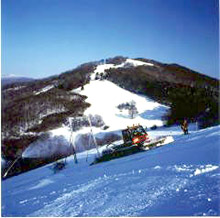 Bezovec Ski Resort
Bezovec ski resort is located in Povazsky Inovec Mountains, about 100 kilometers away from Bratislava. Bezovec Hill height: 746 meters above the sea. There are six ski runs with ski tows, four of them with artificial snow, some with lighting. Slopes are suitable for beginners as well for good skiers. Accommodation is available.
How to get there
Take highway D61 (D1) from Bratislava to Piestany. Use the second exit from the highway after Piestany to Luka (82 kilometers from Bratislava), where Coca Cola warehouse is on your right. Then ride 9 kilometers from Luka to Modrovka, Modrova and Stara Lehota Villages. After Stara Lehota use a sign for Bezovec recreation and skiing area on your left. Ride up to the hill.
Current information - Ski Bezovec web site.
Phone to the Hotel Inovec which is nearby: ++421 033 778 9314.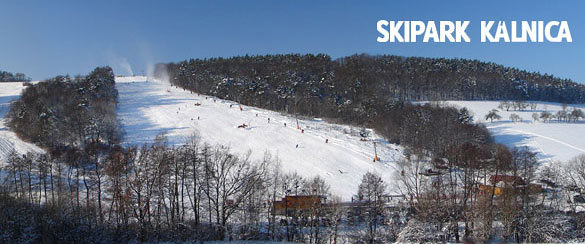 Skiing Center Kalnica
Skiing Area Piesky close to Kalnica village in Povazsky Inovec Mountains. Upper part of skiing area: 396 m above sea.
Current info: Ski Centrum Kalnica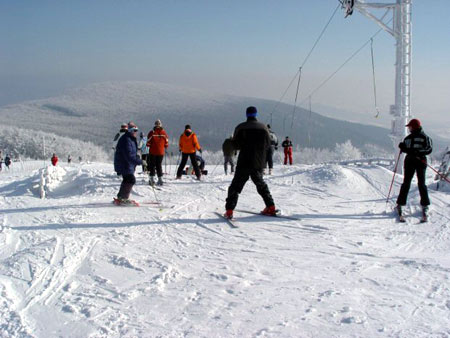 Skiing on the Velka Javorina Hill
The Velka Javorina Hill (970 meters above the sea) is the highest peak in the Biele Karpaty Mountains. The skiing resort is about 120 kilometers away by a car from Bratislava. There are four ski slopes. The longest ski run: 730 meters.
Current information, Facebook page.
(Website www.velkajavorina.sk has not been working work on January 6, 2015.)
Contact in Holubyho Chata Chalet: +(421)(32)3700338
List of webcams including skiing centers: >>
More information:
Online Bratislava Guide

Your comment
<%sneh lang%>
Published: 2013-01-19
Updated: 2013-01-19
© Copyright 1998 - 2018, Panorama.sk
All rights reserved. Any publishing or further dissemination of press releases and photographs from resources of Panorama.sk without prior written approval by Panorama.sk constitues a violation of Copyright Act.
Partners of Panorama.sk sometimes place small data files called cookies on your device. By using Panorama.sk you agree to the placement of cookies on your device.