The Fourth Crag and Demons at Blazon, Male Karpaty
Difficult 4th crag at Blazon, Male Karpaty. The first part for 6, the second for 6+? The top arrow shows a difficult bolt. The bottom arrow shows demons who guard Venusa rocks.
Difficulties by new climbing guide written by Vlado Linek: 7+ / 7+.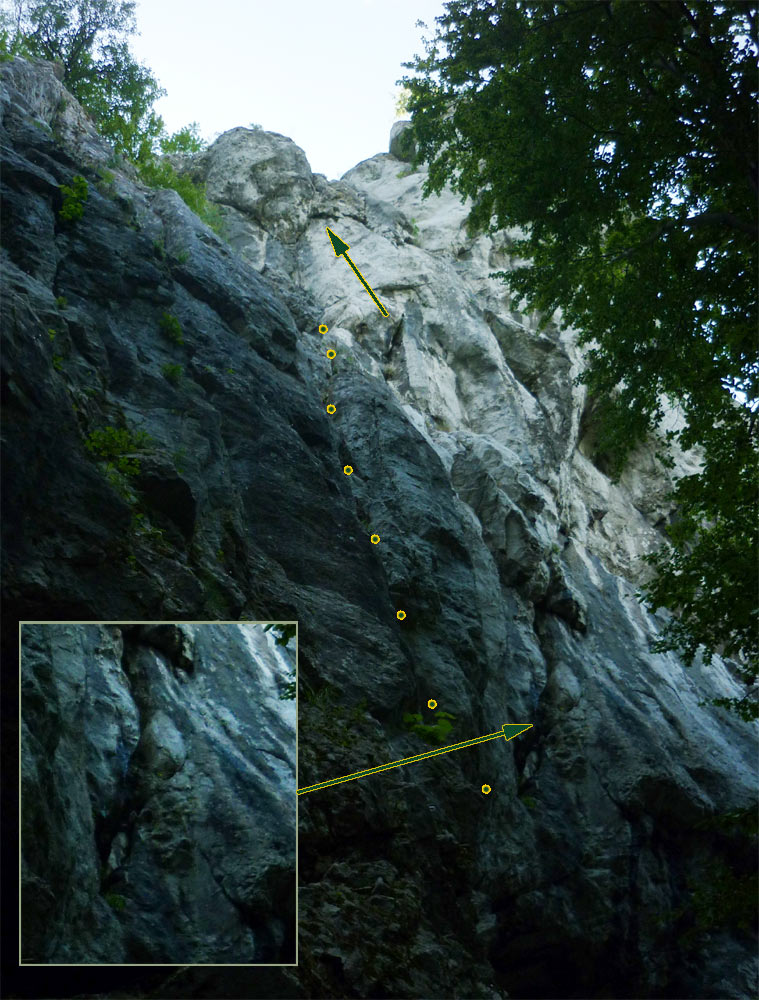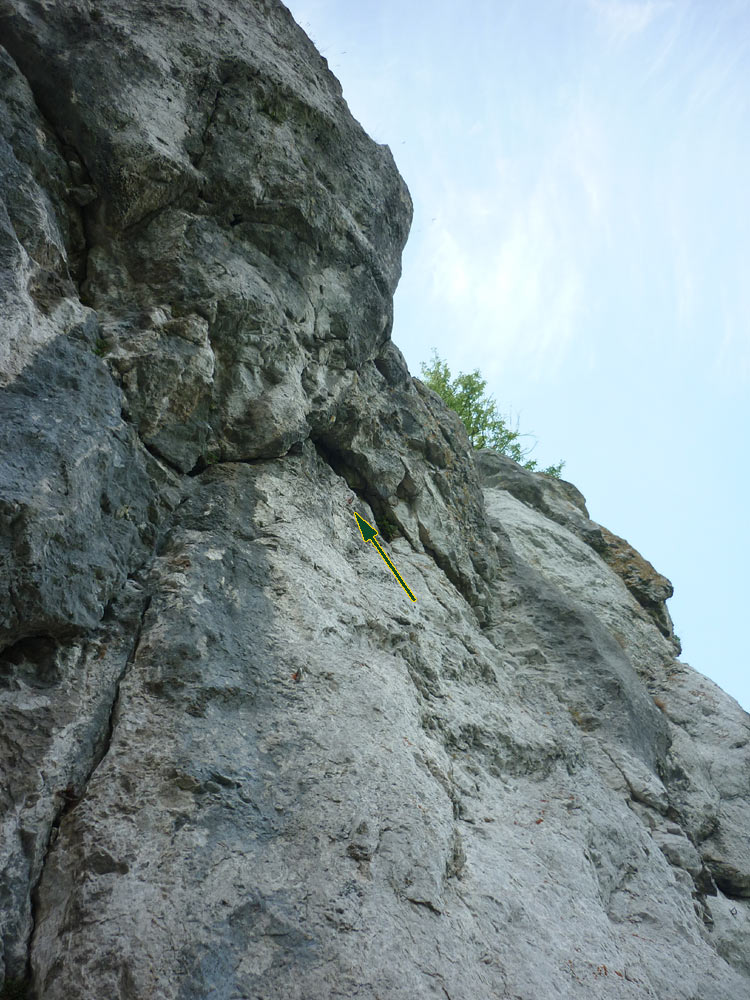 Marek Munka v previse nad kľúčovým borhákom.
The demons were found later, at home...
Vlado Bibel
More information:
Male Karpaty: Venusa, ci Cert? (Blazon Climbing Rocks)

Your comment
© Copyright 1998 - 2018, Panorama.sk
All rights reserved. Any publishing or further dissemination of press releases and photographs from resources of Panorama.sk without prior written approval by Panorama.sk constitues a violation of Copyright Act.
Partners of Panorama.sk sometimes place small data files called cookies on your device. By using Panorama.sk you agree to the placement of cookies on your device.