The Lookout Tower at the Velka Homola Hill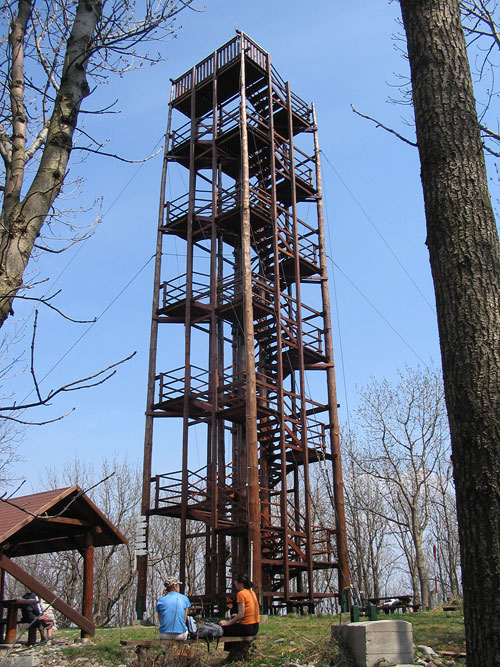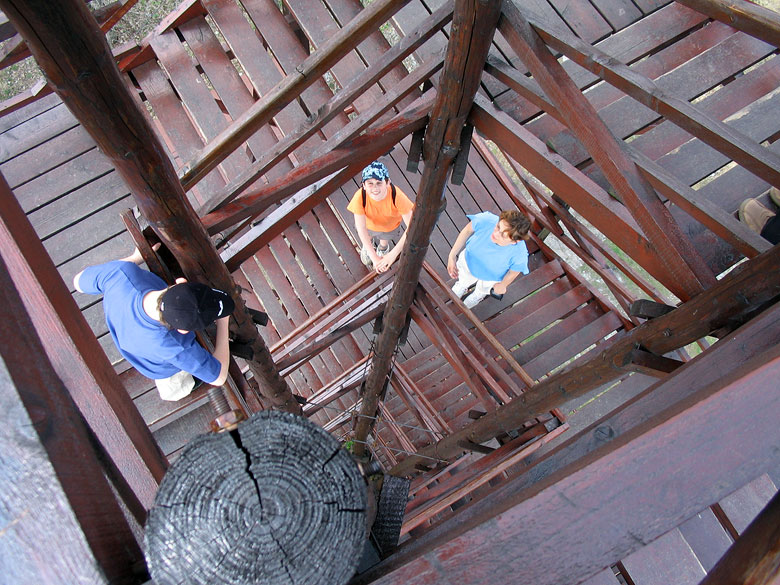 The tourist view-tower on the Velka Homola Hill (709 meters above the sea) was open in November 2001, the tower has become a favorite viewpoint and a popular place of tourism in the Small Carpathians Mountains. The wooden tower is 20 meters high. The watchtower provides a wonderful view of a country.
The lookout tower was closed in September 2016 after almost 15 years. The reconstructed tower was open on November 3, 2018.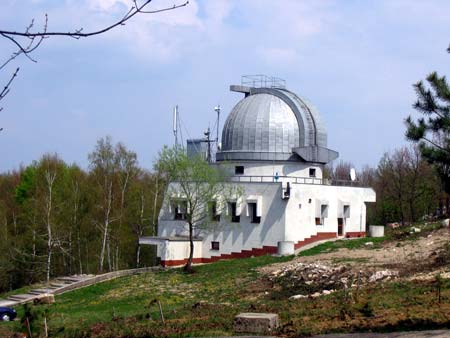 An observatory nearby the way to the tower.
There are rocks called Traja jazdci (Three riders) nearby. Red-marked trail runs to the rocks. The ascent to the quartzite rocks is recommended only to the experience hikers, writes tourist guidebook Around Bratislava.
How to get to the view-tower: The Velka Homola Hill is near the Modra town. Modra is about 30 kilometers far from Bratislava. You can go by car from Bratislava via route number 502 in direction : Bratislava - Jur pri Bratislave - Pezinok - Modra. It takes about half an hour. Modra is a pleasant town with viticulture and ceramic workshop tradition. Go left beyond Modra to the Piesok village. Stop at the parking place near the Zochova village. The red mark shows the way to the Velka Homola Hill.
ib

Send a comment
More information:
Online Bratislava Guide
Published: 2015-01-15
Updated: 2015-01-15
Categories: Trips, walks - Trips, walks - Bratislava and Surroundings