Trip to Zbojnicka Chata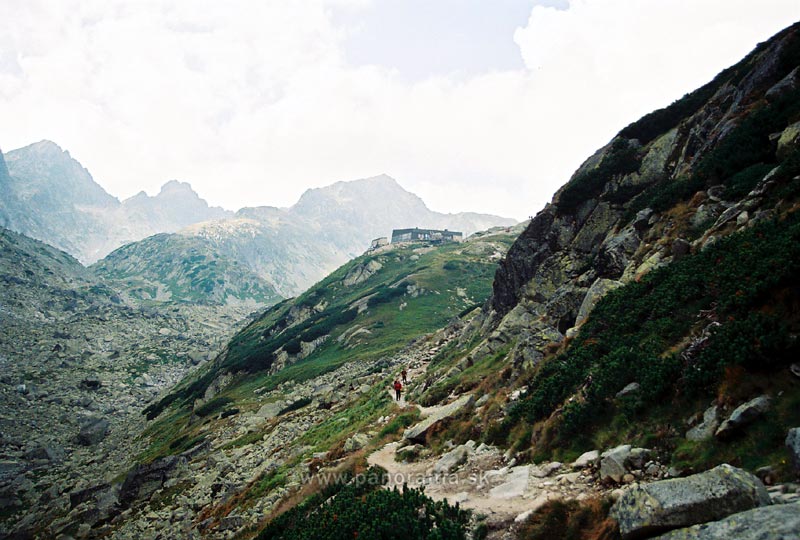 Just below Zbojnicka Chata chalet.
You can spare 30 minutes taking funicular railway from Stary Smokovec settlement to Hrebienok. The trip from Hrebienok to Zbojnicka Chata chalet in the Velka Studena Dolina valley (1960 m above sea level) includes about 5 hours of hiking.

After extreme hiking we are in front of the chalet. Height difference from Hrebienok to the chalet is almost 700 meters.
Final part of the Velka Studena Dolina valley behind Zbojnicka Chata.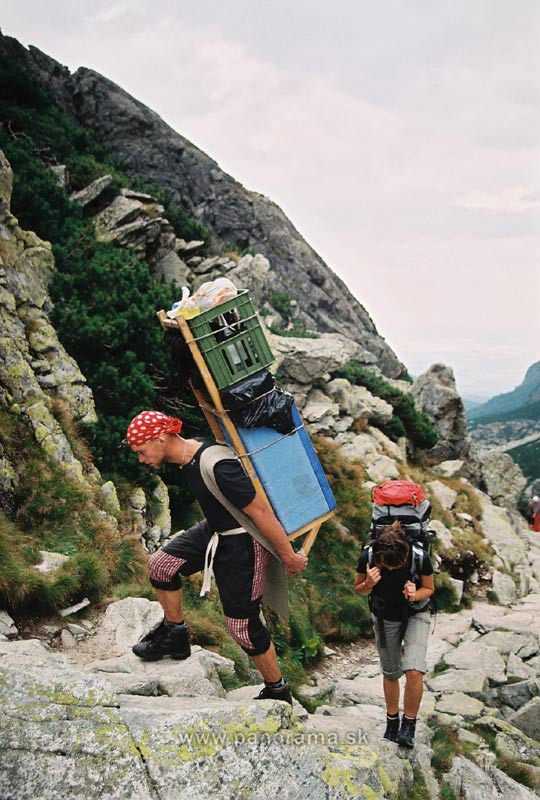 Tatras sherpa. Below Zbojnicka Chata.
More information: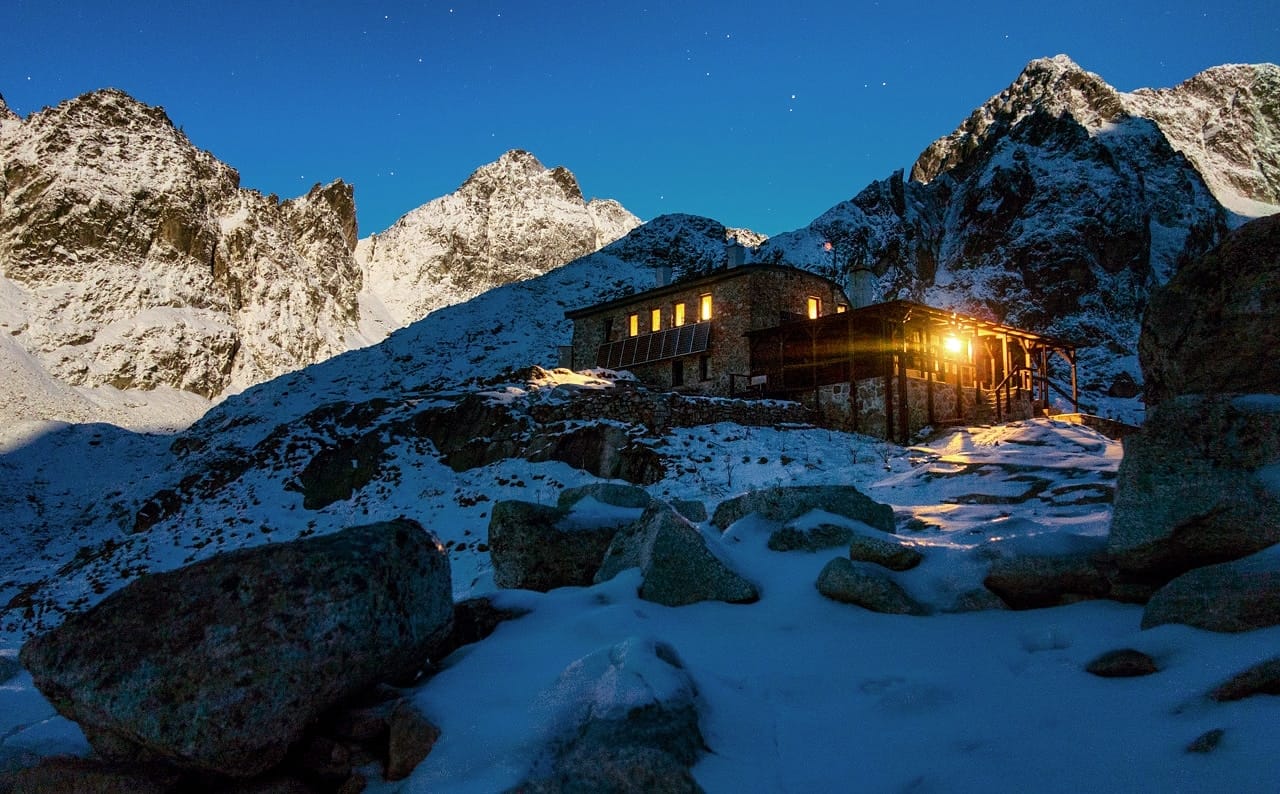 Vysoke Tatry: Winter panoramas by Teryho Chata Chalet
Published: 2009-06-20
Updated: 2009-06-20
Categories: - Hiking, Trekking - Slovakia - guidebooks