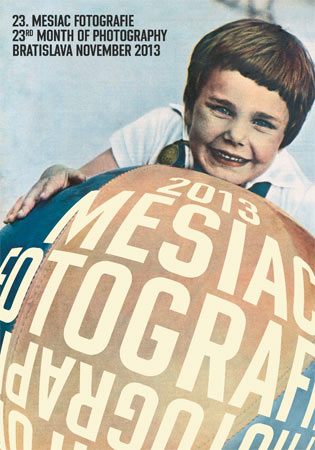 The galleries and museums in Bratislava, Budapest and Warsaw are opening in November, with thirty-one individual and group exhibitions by artists from more than 20 countries around the world. One of the stellar events of the festival will undoubtedly be the exhibition of Graciela Iturbide (Mexico) who is one of the most important personalities in the world of photography and winner of the Hasselblad award which is referred to as the "Photographic Nobel".
Post 2000 Czech photography will be presented in "Inner Circle", an exhibition conceived by Vladimir Birgus. For the first time, the exceptional Sony World Photography Awards will be presented, offering a crosssection of current work in various photographic genres.
The main themes of this year's festival are noble print, a return to the 19th century and techniques of that era, which acquire special attraction in the flood of digital production. Thus, the Month of Photography introduce original Slovak daguerreotype portraiture from the years 1840 – 1850, but also ferrotypes by Vladimir Zidlicky (CR) and palladium/gum bichromate prints from the work of Anna Strickland (USA). A part of the accompanying program is a specialized workshop in gum bichromate.
One of the major events during the festival is an exhibition of Slovak photography about the relationship between photography and society during the totalitarian 1950s and a cross section of the reclusive Anton Podstrasky´s work.
Month of Photography in Bratislava is organized by FOTOFO / Central European House of Photography as a part of the European Month of Photography, which takes place in Paris, Vienna, Berlin, Budapest, Ljubljana and Luxembourg.
See more information in the brochure below, or at the page of The Central European House of Photography.
(id)