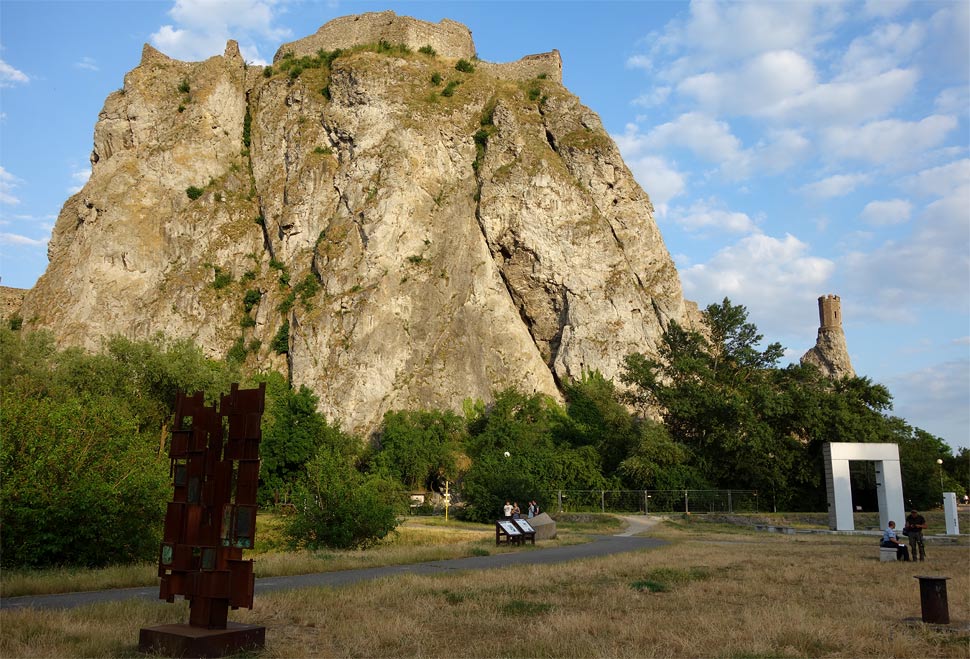 Ruins of the ancient Devin Castle over the confluence of rivers Danube and Morava. Beatiful view of Devinska Brana (Porta Hungarica).

The area of castle was used also in Prehistory, later by Celtic tribes and became a part of Limes Romanus. The fortress Dovina, used as a watchtower by the Slavonic count Rastislav, was mentioned in the manuscripts as early as the 9th century AD. After the fall of the Great Moravia of the ancient Slavs, the Devin fortress became an important strategic fortification of the Hungarian Kingdom. As early as in the 13th century, a smaller building with a tower (foundation of a later castle) was situated at the top of rocky hill. Advancing Napoleon troops in 1809 blew up the fortress.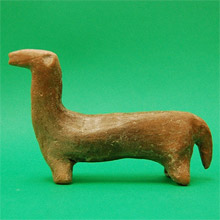 Exhibition Devin in Prehistory: >>
Since 1965 an archaeological research has been carried out in the castle area. The castle ruins have been partially reconstructed under auspices of the Municipal Museum in Bratislava.