Sightseeing Cruise Bratislava - Devin on the Danube River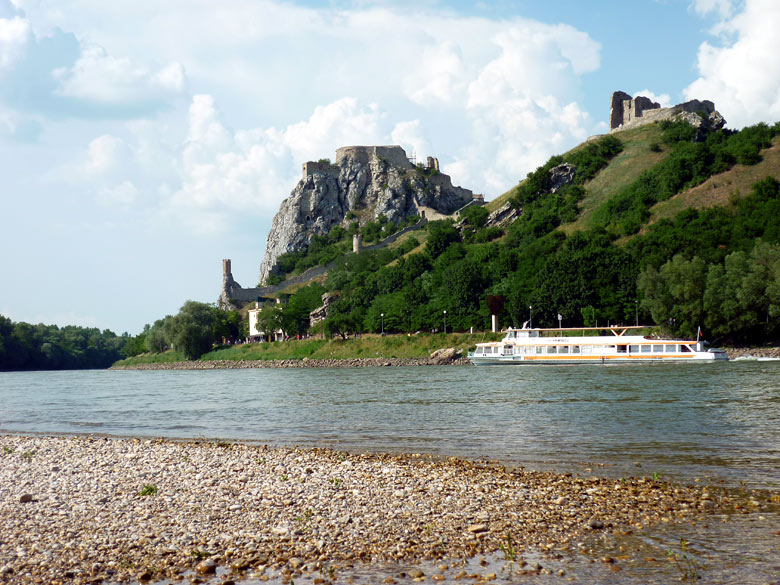 Sightseeing cruise to the Devin Castle ruins
One and half hour cruise starts in Bratislava. During highs season there is 2 hours stopover in Devin and this is enough time to walk up to the castle hill, visit its museum and have a wonderful view of the countryside.
More information about the Devin Castle: >>
22nd April - 3rd Sept.
Daily beside Monday
8th Sept. - 28th Oct.
Sat, Sun
Linka 1
Linka 2
Bratislava departure
10:00
14:30
Devin arrival
11:30
16.00
Stop in Devin - 2 hours
Devin dep.
13:30
18:00
Bratislava arr.
14:00
18:30
Departures / Jetty

Passenger river terminal - Osobny pristav Bratislava
Fajnorovo Nabrezie. 2

Devin jetty
Tickets
Return: Adults € 13,00 Children (2-15 years) € 8,00
Single:
Bratislava - Devin: Adults € 11,00 Children (2-15 years) € 7,00, bicycle transport: € 2,00
More information, tickets booking:
Phone: +421 2 529 32 226 
E-mail: travel@lod.sk
Slovenska plavba a pristavy – lodna osobna doprava, a.s.
Fajnorovo nabrezie 2
811 02 Bratislava
Slovak Republic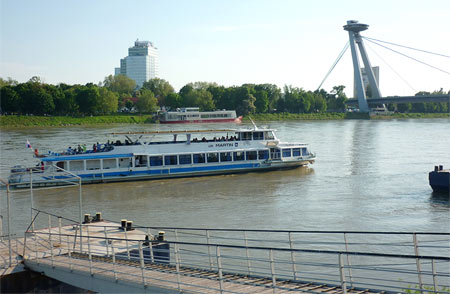 Martin and Presov boats are used for sightseeing cruises in Bratislava area.
More information:
Online Bratislava Guide
Published: 2012-05-12
Updated: 2012-05-12
© Copyright 1998 - 2018, Panorama.sk
All rights reserved. Any publishing or further dissemination of press releases and photographs from resources of Panorama.sk without prior written approval by Panorama.sk constitues a violation of Copyright Act.
Partners of Panorama.sk sometimes place small data files called cookies on your device. By using Panorama.sk you agree to the placement of cookies on your device.