Driny Cave

Situated in the Smolenicky Karst, in the Small Carpathian Mts. (Male Karpaty), to the southwest of Smolenice, and in the Small Carpathians Protected Landscape Area. It was formed in the Lower Cretaceous chert limestone, by the corrosion of precipitation waters. It reaches the length of 680 meters.

Cave spaces, with prevailing fissure corridors, are decorated with rich sinter fillings. Draperies with tooth-like edging, sinter waterfalls and inflows, pagoda-like stalagmites, stalactites and sinter pools are typical for this cave. The cave was discovered in 1930 and open to the public since 1935. Current show track is 410 m long. There live eleven species of bat.

Length of pathway: 450 meters
Duration of the guided tour: 35 minutes
Open for the public: 1.4. - 31.10.
Closed: November - March and on Mondays
(According to the Slovak Cave Administration)
How to get there
By car from Bratislava: Take the road number 502 to Pezinok, Modra, and Smolenice. Before Smolenice village turn left. There is a road sign. (It is about 60 kilometers from Bratislava to the Smolenice). From parking site about 15 minutes walking is needed to achieve an entrance to the cave.

Send a comment
More information: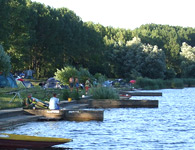 Bukova

Trip to the Molpir Hill: The Waterfall and the Celtic Settlement in the Small Carpathians Mountains

Smolenice Castle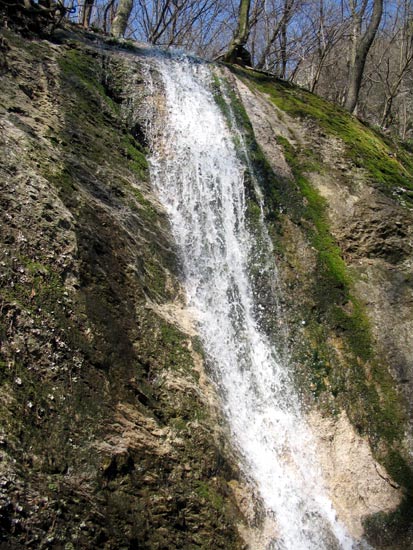 Occasional Waterfall in the Hlboca Valley
Online Bratislava Guide
Published: 2005-05-18
Updated: 2005-05-18
Categories: Trips, walks - Trips, walks - Bratislava and Surroundings