Smolenice Castle

The home of scientists
The castle is above the village Smolenice in the east part of the Small Carpathian Mt. Originally it was medieval castle, which guarded the border of the Kingdom. The decay was complete during the Napoleon Wars – the main castle building and the tower had been burnt down.
Construction of the Smolenice Castle of today had been started early in the 20th century by Jozef Palffy, the landlord of Smolenice and Dobra Voda estates. First work on the fortification walls started in 1887 already on the bastions. Bastions from the old castle were preserved.
The castle is owned by the Slovak Academy of Sciences now, it is a representative place for meetings of scientists from worldwide. The castle is not open to the public, visit with the guide is possible only during the summer holiday (July – August).
Adjacent English park, well included into mountain forest edge, offers numerous possibilities for walking. The Driny Stalactite Cave, only at 3 km distance from the castle, will certainly please the visitors.
Tip for hikers: A trip to the highest hill of the Small Carpathian Mountains, Zaruby (750 meters above the sea). There are interesting ruins of old Ostry Kamen Castle behind Zaruby.
How to get to Smolenice

By car via route number 502: Bratislava - Pezinok -Casta - Smolenice, distance: 60 km, or you can use motorway Bratislava - Trnava – further via class 1 road number 51 Trnava - Trstin – Smolenice: distance 75 km.
ib

Send a comment
More information:
Online Bratislava Guide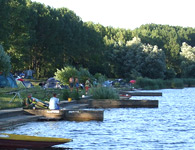 Bukova

Trip to the Molpir Hill: The Waterfall and the Celtic Settlement in the Small Carpathians Mountains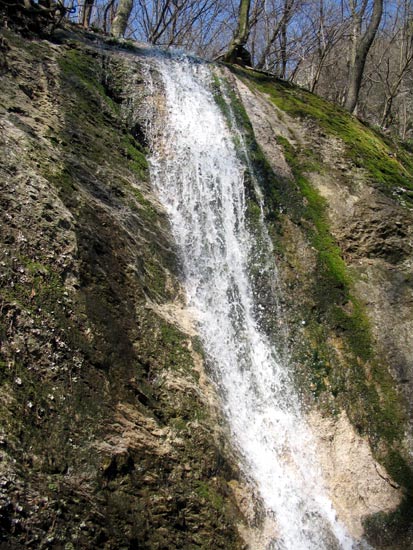 Occasional Waterfall in the Hlboca Valley

Driny Cave
Published: 2005-05-18
Updated: 2005-05-18
Categories: Trips, walks - Trips, walks - Bratislava and Surroundings